Author Peter Benchley may have stumbled into fame as an expert on all things shark, but he quickly took up the mantle as their advocate. Benchley's smash hit novel, Jaws, came out in 1974, spent 44 weeks on the bestseller list, and became the first summer blockbuster film (ever) the following year. Although Benchley cast a great white shark as his villain, he would spend the rest of his career debunking the stereotype he created.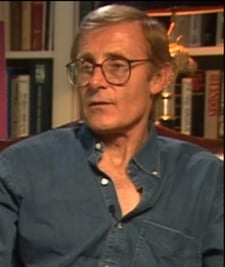 Peter Benchley, grandson of columnist and Algonquin Round Table founder Robert Benchley, pursued writing by a winding road as a young man. He turned his post-college world trip into a published travel memoir, worked for The Washington Post and Newsweek, and even wrote speeches for President Lyndon B. Johnson. After President Johnson's term ended, Benchley tried to support his family as a freelance writer; money was tight. He continually pitched ideas to publishers, including a novel where a shark terrorizes a seaside community. The idea came to Benchley after reading an article about a fisherman who caught a great white shark off of Long Island. An editor at Doubleday finally took the bait and offered Benchley a $1,000 advance for his book.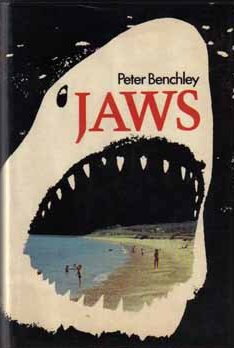 Jaws exploded onto the literary scene in 1974; everyone everywhere was reading it. The film rights were optioned almost immediately, with Steven Spielberg as director. Benchley co-wrote the screenplay and made a cameo in the film himself (as a beach news reporter). With a star-studded cast and a groundbreaking score by John Williams, Jaws changed Hollywood forever by being the first must-see movie to premier in the summer months, which was a previously dead season for audiences.
Benchley's name became synonymous with sharks, and he pushed further into his fascination with the ocean. After Jaws came The Deep and The Island, centered on treasure-hunting and pirates in the Bermuda Triangle, respectively. Both novels were turned into movies, though Benchley's name at the box office diminished as time went on. Jaws received the sequel treatment, in which Benchley played no part. He would eventually write Beast in 1991 (about a giant squid) and White Shark in 1994. At some point, Benchley turned a corner from writing about fictional marine creatures to speaking on behalf of real ones.
Benchley later admitted that he and the scientific community knew so much less about sharks when Jaws was published than they do now. He then used his fame as "the shark writer" to study sharks up close and bring attention to ocean conservation and shark protection. Benchley became a full-time marine activist and speaker. He wrote articles, narrated documentaries, and brought together researchers and scientists in the name of ocean advocacy. After Peter's death in 2006, his wife Wendy continued the work and established the Peter Benchley Ocean Awards.
By no means did Benchley regret Jaws or feel a need to atone for painting sharks as man-eating beasts. Rather, his life-long love for the ocean and the creatures in it brought him to greater knowledge which he sought to share with the world. He often said that he could never write Jaws the same in his later years. We can at once be grateful for both his literary contribution as a young writer and his environmental work as an older, wiser man.