John Champlin Gardner (not to be confused with the James Bond author John Edmund Gardner) was a successful American writer and academic. Born July 21, 1933, he is best known for Grendel, his retelling of Beowulf, and On Moral Fiction, his controversial volume of literary criticism.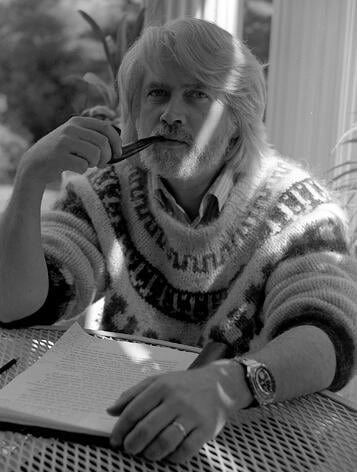 Gardner was born in Batavia, New York to literary parents. His father was a dairy farmer and preacher, his mother was an English teacher. As children, Gardner and his younger brother, Gilbert, helped on the farm. However, in April 1945, Gilbert was killed during an accident with a cultipacker; Gardner, twelve at the time, had driven the tractor operating it. After his brother's death, Gardner suffered from recurring nightmares and flashbacks. The accident forever impacted his psyche and his later writing—particularly Gardner's 1977 story "Redemption."
After attending DePauw University and Washington University in St. Louis, Gardner graduated with his undergraduate degree in 1955. He earned a Master's degree and Ph.D. from the University of Iowa in 1956 and 1958, respectively. After graduation, Gardner became a professor of medieval literature and creative writing at Oberlin College. This was the first of many teaching positions, as his controversial teaching approach caused him to move from college to college early in his career.
He first published fiction in 1966 with his novel The Resurrection. It received tepid reviews as did his second novel, The Wreckage of Agathon (1970). The following year, Gardner published Grendel, a retelling of the Anglo-Saxon epic poem, Beowulf. The New York Times Book Review published not one, but two glowing reviews of the novel, naming it "an extraordinary achievement—very funny, original, and deft… rich with thought and feeling."
Gardner, himself, intended the novel as a representation of Jean-Paul Sartre's philosophical position, saying "a lot of Grendel is borrowed from sections of Sartre's Being and Nothingness." In an interview, Gardner said that he "wanted to go through the main ideas of Western Civilization… through the voice of the monster." Pulitzer Prize-winner, Jane Smiley, proposed that Gardner wrote the character Grendel as a metaphor for evil as a necessary counterpoint for good, in which the hero can only be as great as his antagonist.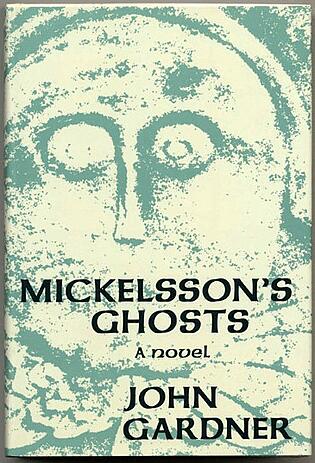 The success of Grendel led to the publication of The Sunlight Dialogues, a novel previously rejected by publishers. It spent sixteen weeks on The New York Times bestseller list and received excellent reviews. Yet just a few years later, Gardner plunged from accolades to controversy. In 1978, he published a book of literary criticism, On Moral Fiction, arguing against contemporary literature's perceived lack of morality. Gardner drew upon Leo Tolstoy's essay, What is Art, to advocate for fiction that "attempts to test human values, not for the purpose of preaching or peddling a particular ideology, but in a truly honest and open-minded effort to find out which best promotes human fulfillment."
The book criticized authors such as John Updike and Thomas Pynchon and mainstream media made the most of the resulting controversy. Gardner was interviewed on The Dick Cavett Show and featured in a cover story of The New York Times Magazine. Many spoke out against his opinions, including Gore Vidal who called Gardner a "late apostle to the lowbrows, a sort of Christian evangelical who saw Heaven as a paradigmatic American university."
Despite the hallabaloo, Gardner continued as a successful and important American writer. Gardner went on to publish The Art of Fiction and On Becoming a Novelist. Both books became classic texts on fiction writing. He was also a beloved professor of creative writing who taught the likes of Raymond Carver. On September 14, 1982, Gardner died in a motorcycle accident four days before his wedding to fiancée, Susan Thornton. His last novel was Mickelsson's Ghost.