Jonathan Franzen is no stranger to the fickle nature of literary fame. His novel The Corrections earned the 2001 National Book Award and in 2002 he was a finalist for the Pulitzer Prize for Fiction. He appeared on the cover of TIME magazine with the title "Great American Novelist" after the release of his novel, Freedom. But even as literary critics praise his talent, there many who call Franzen elitist, egotistical, and arrogant.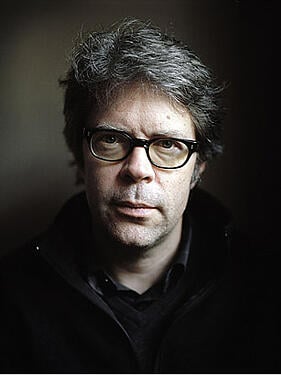 Franzen was born August 17, 1959 in Western Springs, Illinois but grew up in a suburb of St. Louis, Missouri. This background greatly influenced his novels The Corrections and Freedom, both of which center around Midwestern, suburban families. The author received a degree in German from Swarthmore College and went on to study in Berlin on a Fulbright Scholarship. Franzen spent many years in New York pursuing his writing career, during which time he published two well-received but small novels: The Twenty-Seventh City (1988) and Strong Motion (1992). It wasn't until The Corrections hit shelves in 2001 (just days before September 11th) that Franzen's career took off.
Oprah Winfrey took an interest in The Corrections even before its publication and picked it as an Oprah Book Club selection. Being picked for Oprah's Book Club basically ensures a novel's success, but shortly after accepting Oprah's offer, Franzen had doubts. In radio and newspaper interviews, he expressed concern that Oprah's branding would repel male readers from his book and mildly accused Oprah of hitching her wagon to the "high-art literary tradition." Oprah took offense at the implication – that her Book Club was for frivolous chick-lit. Franzen publicly apologized, but the damage was done. The feud between author and talk show host was widely publicized and Oprah chose not to host Franzen on her show or include the novel in the Oprah Book Club. Sales of the novel were high, probably in part because of the controversy, proving that there's no such thing as bad publicity in the publishing world.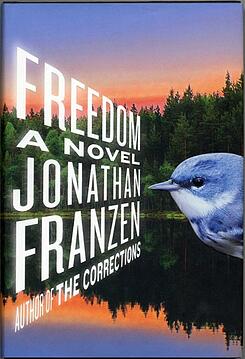 It would take Franzen nine years to publish his next novel, Freedom. Literary critics raved about it, calling it "a masterpiece" and "a work of total genius." However, some authors and writers (most notably Jodi Picoult and Jennifer Weiner) used social media to point out that critics rarely pay the same attention to women authors. Franzen was caught in a literary firefight again, but this time, he was just a bystander. Picoult, Weiner, and others denounced the entire literary establishment for treating male authors with more respect than female authors – a position that Franzen himself supported and agreed with.
Then, on September 17, 2010, the relationship between Oprah and Franzen came full circle. In Oprah's last season as an afternoon talk show host, she picked Franzen's novel, Freedom, as her first Oprah Book Club selection.