For hundreds of years, Rome has been a city of wonder and inspiration for writers from various parts of the world. From Johann Wolfgang von Goethe to John Keats, the Italian capital became a part-time home. If you're in Rome and you're facing the Spanish Steps, look just to the right: you'll see the Keats-Shelley House. It was in this very apartment that John Keats spent his final days. The property is now a museum that holds significant works and materials related to the Romantic poets. But instead of focusing entirely on the materials of the Romantics, we'd like to turn to a recent acquisition of the Keats-Shelley House: a Jorge Luis Borges manuscript on John Keats's "Ode to a Nightingale."
Taking a Look Inside the Keats-Shelley House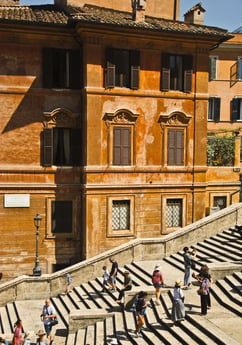 Visiting the Keats-Shelley House takes you from the base of the Spanish Steps and up a flight of stairs, where you'll enter into a large, multi-room library housing the works of Keats, Shelley, Byron, and others who influenced them. Further around the corner, Keats's bedroom has been largely preserved, although the bed and other objects are in fact reproductions.
As you can learn in touring the house, John Keats's fatal diagnosis of tuberculosis resulted in his bedding and other possessions being burned after his death to prevent the spread of disease. The fireplace in the bedroom, however, along with the windows looking out onto the Spanish Steps, are original. Next to the bed, a plaster death mask of the poet is on display.
If you walked too quickly through the rooms of books, which are also lined with glass cabinets with documents and ephemera, you might have missed one of the most recent and important acquisitions for the museums. To be sure, the Borges manuscript takes up only a small glass cabinet space, but its significance in bridging 20th-century Latin American literature with English poetic traditions from hundreds of years prior should be enough to make you take notice. Let's take a closer look at the manuscript and its role in the Keats-Shelley House collection.
Borges on Keats's "Ode to a Nightingale"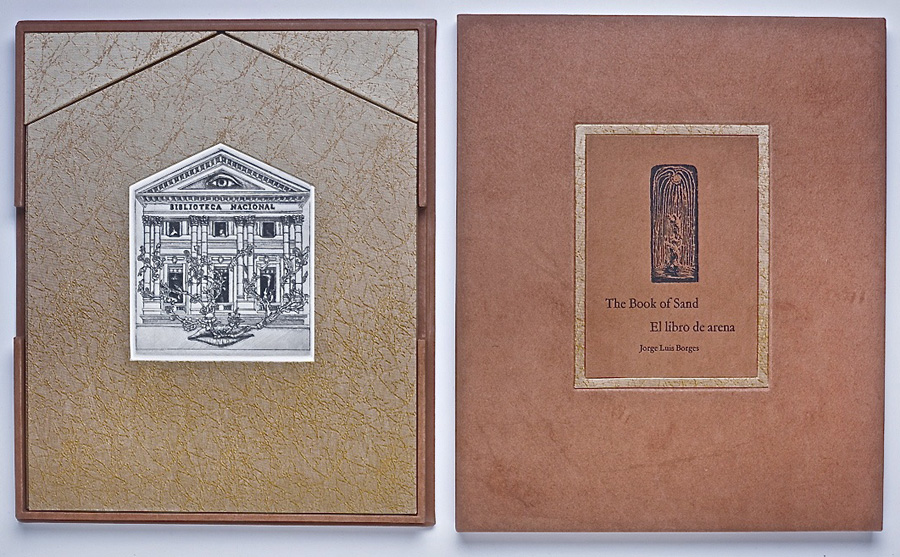 In 2010, the Keats-Shelley House purchased Borges's manuscript on Keats at a Sotheby's auction. In addition to notes on Keats's poetry, the manuscript contains an essay by Borges entitled "The Nightingale of Keats." According to Jason Wilson, a Latin American literature scholar who has written previously on Borges, some of the notes contained within likely were written for a lecture that the Argentinian writer would later give.
While we don't know for certain when Borges first read Keats, we do know some other facts about his encounter with the Romantic poet's work. For instance, the essay contained in the manuscript was written in 1952, and Borges continued to make references to Keats in essays drafted through the 1960s.
Borges ultimately contends, in his essay, that English readers haven't properly understood Keats's "Ode to a Nightingale." As Wilson interprets Borges, there's an unwillingness among British readers to "deal in abstractions," a process necessary to comprehend Keats's poem.
Ultimately, as Wilson argues, "Borges didn't pay much attention to Keats' actual ode and its sad, exquisite music, but used it to make a philosophic point about the uniqueness of the English mind. Whether or not Borges's essay helps us to interpret Keats's "Ode to a Nightingale" may not be cut-and-dry. Yet its prominent placement in the Keats-Shelley House suggests a unique link between Borges's thinking and the impact of the Romantic poets in regions around the globe.