Sometimes it takes an outsider to see our strengths and put us on the road we are destined to travel. And so it was for Kate Chopin in the late 1880s. She is now well-known for her short stories and one famous novel. In the late nineteenth century, however, she was not an author at all, but a widow and mother of five saddled with an enormous debt left by her late husband. Shortly after her husband's death, her mother died as well, leaving Kate in a state of depression.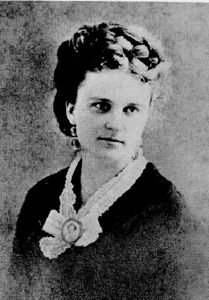 It was her obstetrician who knew of Kate's enormous energy and talent, who suggested she devote her time to writing—both for therapeutic and financial reasons.
After a series of published short stories and a largely ignored first novel, Chopin wrote The Awakening. This novel, published in 1899 and set in Louisiana (where Chopin had lived with her husband), is about a woman named Edna Pontellier and her struggles with the conventional social limitations and attitudes toward women at the time.
In Louisiana at the time of the book's story, a wife was the legal property of a husband. Like Ibsen's The Doll House and Austen's Pride and Prejudice, The Awakening shined a light on the challenges of being an independent woman in a world of arcane laws and unjust and often ridiculous social rules.
Not surprisingly, the novel received negative reactions for its themes of feminine empowerment and—to use a common term from that time period—unladylike behavior. The negative reaction was not, however, universal, as some newspapers viewed it as a great work.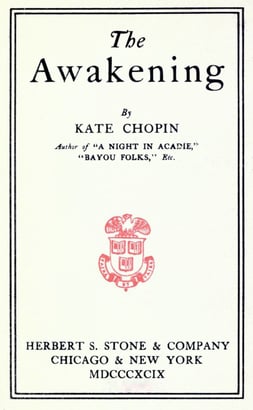 Despite the isolated pockets of admirers, Chopin's contract for a second book was canceled, and she never wrote another novel. She did continue to write short stories, although she had trouble getting those published after the scandal of The Awakening.
The book was out of print for several years before being rediscovered. It is now viewed as an important example of early feminism in the American South.
An awakening can be the most important moment in a person's life—a moment when one opens her eyes, wipes the sleep from them, and sees more possibilities than she had dreamed of in her slumber. For Kate Chopin, her awakening culminated in The Awakening. How surprised both she and her detractors would be to know what an impact her book has made so many years after it was written.