Renowned novelist Lawrence Block has been intriguing and mystifying readers since the 1960s with his beloved crime novels and short stories. Though he has been publishing almost constantly since the publication of his first novel, Grifter's Game, which was published in 1961, Block actually got his start writing in an unconventional way. Before becoming the legend of crime fiction that he is today, Block actually wrote erotic novels under a variety of pen names. He had some skill for writing and at nearly two hundred dollars per erotic story and upwards of fifty jobs a year, the job was fun and easy. Block credits this early experience with forging many of the writing skills that led him to break out into the genre of crime fiction.
While these early works were pornographic, his employers still demanded coherent and well-structured plots with intriguing characters. Grifter's Game even started out that way, though Block had a feeling it was capable of more and switched gears to crime novels. Since then, Block has published almost constantly, having developed several long-running series with main characters that have become favorites of many fans of the crime genre.
He is a recipient of numerous Edgar Awards for his short stories as well as multiple Shamus Awards and Anthony Awards, just to name a few. In 2005 he was given the Gumshoe Lifetime Achievement Award by the magazine Mystery Ink. For a taste of what makes Block's work so enjoyable, check out these novels:
When the Sacred Ginmill Closes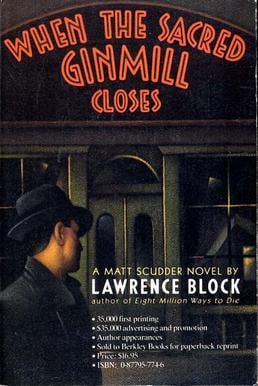 Matthew Scudder is probably Block's most beloved character. The ex-cop works in Hell's Kitchen as a private detective doing jobs unlicensed for cash. He lives hard and drinks hard.
First introduced in 1976 in The Sin's of the Fathers, Scudder has since been the protagonist of sixteen novels and has been portrayed in film by both Jeff Bridges and Liam Neeson. When the Sacred Ginmill Closes is the sixth novel in the Scudder series and is one of the most impressive.
By the time you reach the sixth novel in any series, you know the protagonist. You know Matthew Scudder and you know Scudder likes to drink. The novel focuses on a variety of jobs Scudder takes from his friends at his favorite bar and depicts how alcohol impacts his ability to do these jobs. It marks a huge departure from earlier novels in the series as it concludes with Scudder realizing some things about himself and looking to make changes.
Burglars Can't Be Choosers
1977's Burglars Can't Be Choosers is the first of a series of novels about gentleman thief Bernie Rhodenbarr. While the novel takes place in New York, it is a very different city than the one Matthew Scudder calls home. Rhodenbarr is a bugler who likes the finer things and who eventually steals enough money to open a bookstore that sells the crime novels he is so fond of. This novel features Bernie robbing a mansion in the Upper East Side and becoming entangled as the prime suspect of a murder he didn't commit. The novel was loosely adapted into a film titled Burglar starring Whoopi Goldberg as a gender swapped Bernie.
No Score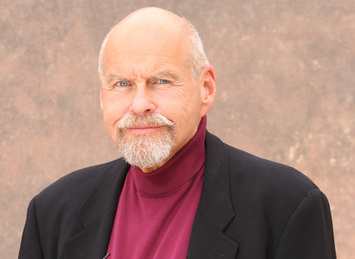 This 1977 novel is the first of Block's Chip Harrrison novels and it is very different from his other works. Those expecting the gritty realism of the Scudder series or even the witty dialogue of the Rhodenbarr series would be quite surprised by No Score. A sort of teen sex comedy spoof of The Catcher in the Rye, No Score follows Chip Harrison after the murder/suicide of his criminal parents. He is kicked out of his fancy prep school with less than thirty dollars with a goal to make something of himself, ideally a lady's man. The novel is silly, lighthearted and raunchy, but is worth collecting as a sort of bridge between Block's work in erotica and his more popular work in the crime genre.
Telling Lies for Fun and Profit
For many years, Block contributed a column to Writer's Digest, a magazine for writers that contains author interviews, market listings, and literary and publishing news. In 1981, Block's columns were collected as Telling Lies for Fun and Profit. For those interested in Block's colorful past as a writer of pornographic fiction, this book contains numerous sordid details of his journey from the world of paperback erotica to one of the titans of the crime genre.