Beatrix Potter is best known for her charming children's books filled with her own illustrations of the animals that inhabit them. The Tale of Peter Rabbit, has delighted children for years with its story of naughty young rabbit Peter defying his mother's rules and slipping under the gate in Mr. McGregor's garden to eat vegetables rather than going with his sisters to gather blackberries down the lane. Her books featuring such delightful characters as Tom Kitten, Squirrel Nutkin, and Peter's cousin Benjamin Bunny are in print today and can be found in nurseries and libraries across the world. While Potter's books, including The Tale of Jemima Puddleduck and Wag-by-Wall, have made her into a household name, she was a fascinating woman about whom many details are not as widely known.
Self-Publishing Endeavors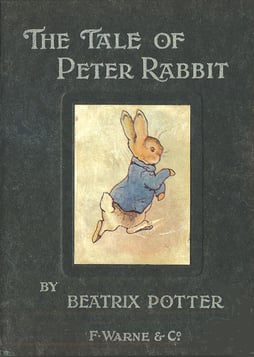 It may come as somewhat of a surprise to some to learn that, in spite of the ubiquitous popularity of her books today, Potter had considerable trouble publishing her first book, The Tale of Peter Rabbit. Potter originally wrote the story as a series of letters to the sick child of her former governess, and it was at her suggestion that she sought publication.
After being rejected by numerous publishing houses, she decided to publish it herself, along with forty-one woodblock illustrations. The book was so successful that a publisher that had previously rejected the book, Frederick Warne & Co., picked it up. Over the next year, the book sold over 20,000 copies. She also self-published her third book, The Tailor of Gloucester, when Warne wanted to make substantial edits to her manuscript. She sold five hundred copies before Warne changed his mind and agreed to widely publish the book as she'd originally intended.
The Journal of Beatrix Potter
Potter began keeping a journal in 1881 when she was fourteen years old and continued keeping it until 1897 when she became more interested in other endeavors. She wrote her journal in a simple letter substitution code. While it did not detail any private events, she used it as a sketch book and also for her thoughts on society, art, and her own artistic development. The journal was decoded in 1958 by Leslie Linder and published as The Journal of Beatrix Potter from 1881 to 1897. It provides a good insight into Potter as an artist and also into the realities of 19th century society and life
Mycology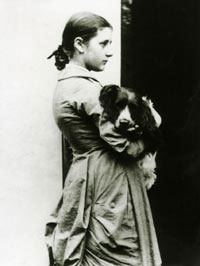 Though a university education was not attainable for many Victorian women, including Potter, her parents did not discourage her independent pursuit of higher education. Potter was keenly interested in natural science and both read and studied widely. She made detailed scientific sketches of everything she studied, from artifacts to plants and animals. Eventually she settled on mycology, the study of fungus, due to her love of their bright colors. She eventually became interested in the reproduction of fungi and, through her drawings of their microscopic spores, developed a theory on germination. She wrote a paper on the subject and submitted it to the Linnean Society, but she was unable to present the paper due to her gender. Realizing her spores were contaminated, she ended up withdrawing the paper. She continued her research but never again submitted her work for scientific discussion and review. It wasn't until long after her death that her scientific work began to be honestly evaluated. Her scientific drawings now appear in museums and in books. The Linnean Society has since issued an apology for sexism in their treatment of her research.
The Tale of Kitty-in-Boots
In September 2016, a recently discovered Beatrix Potter book will be published. The Tale of Kitty-in-Boots was abandoned perhaps because of Potter's own belief that she could not draw cats well. Jo Hanks, the publisher who discovered the tale, claims it to be one of Potter's best.
The book centers around a very proper black cat named Kitty-in-Boots, who, in spite of being a well-behaved lady, goes hunting in the moonlight dressed as her hero, Puss-in-Boots, and is mistaken for a boy by her neighbors. Potter only drew one picture of Kitty so the forthcoming book will be illustrated by Quentin Blake, best known for his Roald Dahl illustrations. The choice to utilize an artist so different from Potter in style was deliberate. In tribute to Potter, Blake drew Kitty's owner to resemble her.
Source: BBC.com