The Book Club of California was founded in 1912 when John Henry Nash, W.R.K. Young, James D. Blake, and Edward Robeson Taylor went to lunch with Charles Moore. Nash and company were hoping to showcase some of the books they owned in the upcoming Panama Pacific International Exposition. Moore said their entry would have more weight if the request came from an organization rather than a handful of individuals. Though the exhibition fell through, the newly formed Book Club of California grew to 58 members by the end of the year. Now, membership is close to 1,000. The club is the oldest fine press publisher in the country to continually release fine press books.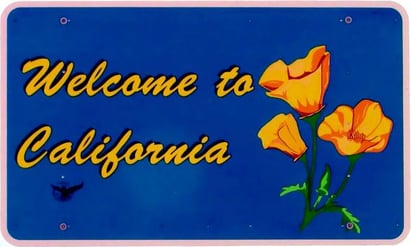 The Book Club of California began publishing works of fine press in 1914 to further its goal of releasing books that not only are of artistic value but also pertain to the history and literature of the state of California. In addition to fine press books, the Book Club of California also publishes a newsletter and creates annual keepsakes. The Club's library is comprised of over 8,000 volumes, and the organization holds symposiums, exhibitions, talks, and signings. Its dedication not only to its craft but also its subject matter makes these beautiful and limited edition books a fine addition to any collection. Consider adding any of the following titles to your library:
Poems by Robinson Jeffers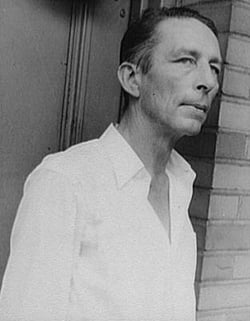 Published in 1928, this book represents one of the early publications released by the Book Club, produced only fourteen years into its publishing venture. The hardcover edition was a very limited release with only 310 copies produced. Signed copies of this book sell for close to $5,000.
Concerning Cats: Two Stories by Mark Twain
This collection of two unfinished stories by Mark Twain is perfect for fine press collectors, Mark Twain lovers, and even fans of cats. Only 450 copies of this small book were ever printed. A charming epigram from Susy Clemens, Twain's daughter, reads "Mama loves morals, Papa loves cats" and hints at the love Twain always had for the creatures that are the main focus of the book.
An Original Leaf from the Polycronicon Printed by William Caxton at Westminster in the Year 1492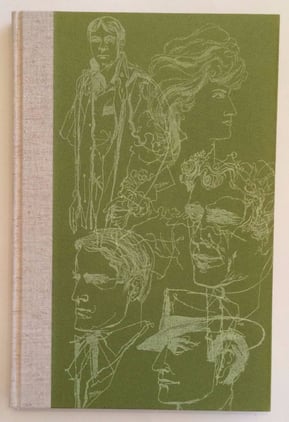 Printed by Grabhorn Press for the Book Club, this book, too, appeals to a variety of collectors: fine press, Grabhorn, leaf book, and Book Club of California collectors, alike. Caxton is thought to be the first person to introduce a printing press to England. The first known book to come from his press was Chaucer's The Canterbury Tales. A decoration on the book depicts his printing device. This book is a fine piece of printing history.
My First Publication: Eleven California Authors Describe Their Earliest Appearances in Print by James D Hart
One of the unique features of the Book Club of California is that many of the books they publish are written by first-time authors. Often, the Book Club's publications are the books' only appearances in print. My First Publication (pictured right) pays homage to that tradition by gathering together the stories of eleven authors' first publications. With a mix of both new authors and such greats as Jack London and Mark Twain, one of these 475 copies would be a great addition to your collection.