For years, Mary Shelley was sadly overlooked as a writer. Though she created one of the most iconic monsters in literature in her novel Frankenstein (1818), for more than century after her death she was often thought of as a one hit wonder. Or she was thought of as Mary Wollstonecraft's daughter, or philosopher William Godwin's daughter, or Percy Shelley's wife and literary executor. That is, when she was thought of at all.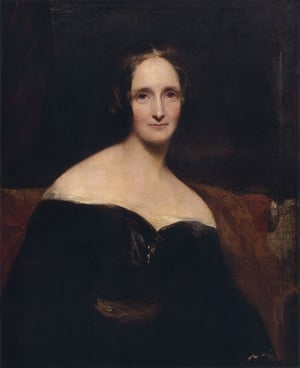 In the past few decades, however, she's had something of a renaissance. Scholars have begun to take seriously her authorship of works other than Frankenstein (and of Frankenstein itself—which some scholars for years dubiously attributed, at least in part, to Percy Shelley), looking to her author sci-fi texts like 1826's The Last Man, and even looking into the travel journals she wrote while moving about Europe with her son. Her complete letters were finally published in 1980, and readers and scholars began poring over her life in a way that hadn't been done since the occasional scandals of her early adulthood. This all reached its apex in 2018—the bicentennial of Frankenstein's original publication—which saw the publication of a facsimile manuscript of the revered novel, a number of anthologies and prizes in the book's honor, and even a historical biopic about Shelley starring Elle Fanning.
As a result of all this hoopla, we know much more about Mary Shelley's life, and new stuff—like the long-lost manuscript just recently discovered—is cropping up all the time. Of course, the most famous incidents in her life are still the ones surrounding the creation of her iconic creature. As the origin story goes, Mary Shelley (then Mary Wollstonecraft Godwin), her lover Percy, Lord Byron, Clare Clairmont (Mary's step-sister), and Byron's personal physician John Polidori had convened at Villa Diodati on Lake Geneva. There's a lot of inside baseball we could get into here in terms of who was sleeping with whom, but suffice it to say that the whole party became trapped in the villa due to weather conditions. To pass the time, they organized a contest to see who could come up with the most gruesome, bone-chilling horror story. Needless to say, Mary was victorious—though the contest also gave rise to Polidori's 1816 work, The Vampyre, which inspired Bram Stoker's Dracula (1897). (As it happens, this whole incident was just the subject a recent Doctor Who episode.)
Mary, all of 18 at the time, began writing out the full-length novel immediately thereafter, first near Geneva and then in Bath (where, as it happens, a plaque was just installed at the boarding house where she worked on the book—this after two centuries of silence around the author's time there, plus a failed attempt by the novelist Angela Carter to get the plaque put up). Though the genesis of Frankenstein is the stuff of myth, and the nine months she spent working on the book would yield her most important literary work, her life would only get stranger from there. In 1818, the Shelleys fled England for Italy, fearing creditors and scrutiny of their personal lives. By 1823, she had lost two children and her husband and had moved back to England with her surviving children.
Though modern scholars are apt to read Frankenstein (subtitled 'The Modern Prometheus,' recalling the mythological figure of which the Romantic poets were fond) as a critique of her husband's and Lord Byron's ethos, she began to devote herself to publishing Percy's poems. At the same time, she worked on her own novels and travelogues. As the decades wore on, she published Lodor (1835), Falkner (1837), and Rambles in Germany and Italy (1844). And yet, her past could never quite be escaped. On the one hand, you have the first major adaptation of Frankenstein (1823's Presumption; or, the Fate of Frankenstein, which is the first piece of media in which Dr. Frankenstein had a lab assistant, albeit not named Igor). On the other hand, there were the multiple blackmail attempts made on Mary by persons threatening to damage her and Percy Shelley's reputations.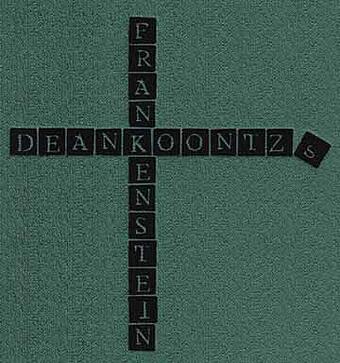 The last of these blackmail attempts, made by Percy Shelley's cousin Thomas Medwin, is where the story of the lost manuscript truly begins. Though Medwin's account of the affair naturally differed, Shelley claimed that Medwin tried to extort 250 pounds out of her in exchange for the suppression of a damning biography he had written of her husband. At the time it was believed that Mary refused to pay up—given the fact that Medwin did go on to publish his account of Shelley's life. Now, however, scholars don't believe that that was the whole story. For one thing, the biography simply wasn't that damning—his axe was mostly ground on people who weren't Percy Shelley, and the critics thought very little of it—suggesting that perhaps the worst material had, in fact, been censured.
Both parties affirmed that no money ever changed hands, but literary history tells us that cash isn't always the preferred method of debt-payment for writers, especially when their finances are somewhat tenuous. Fyodor Dostoevsky, for instance, famously spent a month writing a novel called The Gambler (1887) in order to pay off, fittingly, his gambling debts by turning over the rights to his creditors. The new scholarly notion is that Mary Shelley may have affected a similar arrangement with Medwin, quickly producing a manuscript for Medwin in order to keep particular details of the Shelleys' life out of print.
Why do scholars now think that? Because the lost manuscript was unearthed in the papers of Michael Medwin, an acclaimed actor and distant relation of Thomas Medwin who passed away this February.
"It must have been a closely-guarded family secret among the Medwins" said Lirpa Loof, a lecturer at Cambridge and leading Mary Shelley scholar. "Perhaps it was out of some deference to Percy Shelley, or merely guilt about where the artifact came from, but this manuscript past from one Medwin to another without ever seeing the light of day. Of course, we're learning new things about Mary Shelley all the time—only two years ago we found confirmation in her letters that she was bisexual—but to find an entire unpublished work in a desk drawer is quite spectacular."
Loof went on to note that strange posthumous discoveries have always been a big part of the Shelley narrative. After Mary died, for instance, her descendants opened her desk to find Percy Shelley's calcified heart—all that remained of him after cremation—wrapped in one of his last poems. Though most of the late Medwin's papers were either his own personal effects or papers relating to his distant relation Thomas, there was also this crucial missing link in Mary Shelley's literary oeuvre.
And what, exactly, does this forgotten manuscript contain? While it's still somewhat shrouded in mystery, we do know that it's a direct sequel to Frankenstein. We also know the manuscript's title: Bride of Frankenstein
"Uh, yeah," said Loof, responding to questions from booklovers and scholars. "We think it's just a coincidence that it has the same name as the 1935 Boris Karloff movie. I mean, a lot of Frankenstein is dealing with Victor Frankenstein's creation asking Victor to make him a wife—so, despite the cultural associations we have with this now, it is a logical next step if you're going to write more about this creature."
Loof continued: "Sequels weren't necessarily something you'd write to pay the bills in this era—though we now believe that that's literally what Shelley did here. At the same time, the Frankenstein mythos was already gaining a life of its own in her era. In 1823 the first adaptation of her work hit the stage, and it introduced all sorts of sensational material: song and dance numbers, an assistant for Dr. Frankenstein who really resembles the Igor of later adaptations, an avalanche in the alps. So on some level it makes sense that Mary Shelley might return to this idea with an approach that's a little bit… campier?"
While there is no official timeline for the release of this manuscript to the general public, you can expect scholars to begin putting together an edition of it right away—possibly with facsimile editions to follow.
In addition to this monumental discovery, Medwin's executors also found one letter from Mary Shelley to Thomas Medwin. In it, she explains that, yes, Frankenstein's monster's name is also Frankenstein.*
*This has been a Books Tell You Why April Fool's Day post.