English novelist, Martin Louis Amis was born on August 25, 1949. Works such as his bestselling novel Money and his memoir Experience, have brought Amis both critical acclaim and awards. However, his life and works have not been without controversy.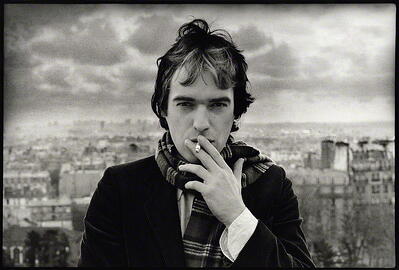 Amis was born in Swansea, South Wales, as the second son of noted author Sir Kingsley Amis, and Hillary "Hilly" Bardwell. He had a privileged upbringing and attended a number of private boys' schools, but showed no particular promise. It was not until his family moved to Princeton, New Jersey, where his father began lecturing following the success of his novel Lucky Jim, that he found himself acting in the film A High Wind in Jamaica, and being introduced to the world of books by his stepmother, novelist Elizabeth Jane Howard. Although he had previously read only comic books, with Howard's mentorship Amis delved into the world of Jane Austen and began to find his place in the world of literature. His transformation was so complete that he graduated from Exeter College, Oxford with a First in English.
After earning his degree, Amis entered the literary world. After working an entry level job at The Times Literary Supplement, he became the literary editor of the New Statesmen by the age of 27. During this time he began to write in earnest. His first book, The Rachel Papers, written in 1973, won the Somerset Maugham Award and was made into a cult film. Following the success of his first novel, Amis followed up with several others, including Dead Babies (1975), Success (1977), and Other People (1981), before writing full time.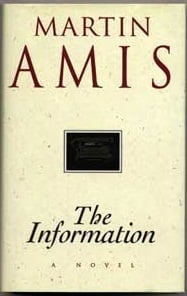 Amis' popular London trilogy - Money (1984), London Fields (1989), and The Information (1995) - ushered in an era of success and controversy for Amis. In October 2009, Amis found himself in hot water after describing British novelist Kate Price – whose novels consistently outsold his own – as having "no waist, no arse, an interesting face … but all we are really worshiping is two bags of silicone." He had long been described as a misogynist who philandered his way through life.
Amis later angered the Islamic community after saying, "The Muslim community will have to suffer until it gets its house in order." He advocated "strip searching people who look like they're from the Middle East or from Pakistan." While he never recanted these statements, he did publish a piece in The Guardian in 2007 titled, "No, I am not a racist" in which he clarified that he was talking about the ideology of radicalism and asserted, "I DO NOT "ADVOCATE" ANY DISCRIMINATORY TREATMENT OF MUSLIMS. AND I NEVER HAVE."
Amis exempts few from his tirades. He spoke out against Marxists and the elderly (despite his own rapidly advancing age) as well as other authors and celebrities. No one is safe from Amis' biting tongue.