Many were surprised when Patrick Modiano won the 2014 Nobel Prize in Literature. None more than the winner himself. "I wasn't expecting this at all," he confessed.
So, who is this new Nobel laureate? It is a fair question, for while the Frenchman is beloved in his own country, he received little international recognition before yesterday's bombshell. His quiet reputation was in part by design. A humble man, he avoids interviews and rejected his nomination to the Académie Francaise for fear that it would bring unwanted fame.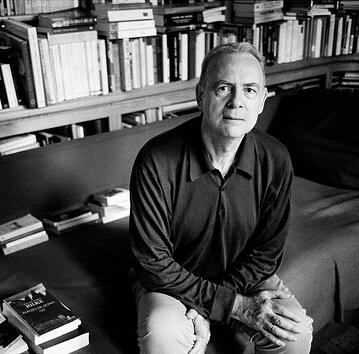 Described by the Nobel Academy as the "Marcel Proust of our time," Modiano's writing is charged with themes of memory and identity. In some ways, his own family's story parallels that of France in World War II, and he weaves these separate, yet related histories into his work. Modiano's parents met during the German occupation of France. His father, an Italian Jew, had ties to the Gestapo and was involved in organized crime. Professor Akane Kawakami describes Modiano as "obsessed" with the period of Occupation. Perhaps she's right, for time and again Modiano's writing explores France's shameful actions during the war—particularly the Vichy government's cooperation with the deportation and extermination of Jews.
Modiano published his first book, La Place de l'Etoile, when he was just twenty-two. Although printed in 1968, the work has never been translated into English. The novel tells the story of a Jewish man who collaborates with the Germans during World War II. Modiano's father was so upset about the book that he tried purchasing all available copies.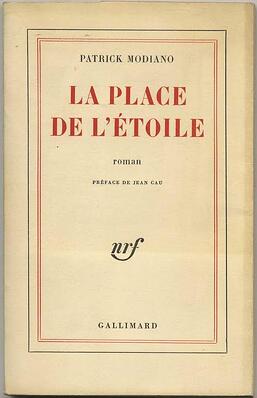 There was no love lost between Modiano and his father. His father was largely absent during his childhood, a shadowy figure about whom Modiano heard unpleasant stories. When Modiano was stranded in Paris during the Algerian war, he called his father for help; instead of coming to his aid, his father instead reported Modiano to the police. It was a difficult childhood. Modiano's mother, a Belgian actress, traveled during much of his youth. His brother, Rudy, died of leukemia at age ten. The loss of his brother was particularly difficult for Modiano and he dedicated all his writing to him between 1967 and 1982.
After graduating high school, Modiano pursued a writing career with the help of his mentor, writer Raymond Queneau. Reflecting on the period, Modiano said, "I never thought of doing anything else. I had no diploma, no definitive goal to achieve. But it is tough for a young writer to begin so early. Really, I prefer not to read my early books. Not that I don't like them, but I don't recognize myself anymore, like an old actor watching himself as a young leading man."
Modiano has written over twenty books. He won the Grand prix du roman de l'Académie francais (1972), the Prix Goncourt (1978), the Prix mondial Cino Del Duca (2010), and the Austrian State Prize for European Literature (2012). He was awarded the 2014 Nobel Prize in Literature "for the art of memory with which he has evoked the most ungraspable human destinies and uncovered the life-world of the occupation".