Argentine literary giant Jorge Luis Borges died in 1986 at the age of 86 having left a behind a legacy that any writer would envy. His being snubbed for the Nobel Prize in Literature is, in its way, more memorable than the victories of other writers (how many of us remember Jaroslav Seifert's 1984 win?), and even at the time of his death, it was pretty clear that his short stories had a much better shot at literary immortality than most of his contemporaries' work. Still, his death came several years before the release of 1995's Goldeneye, which means that for all of his tremendous importance to 20th century culture, he was denied the chance to see Pierce Brosnan's portrayal of the iconic superspy, James Bond. This is a shame, because Borges would have loved him.
Let's back up a step. Brosnan, who took over for Timothy Dalton in the Bond franchise after the public recoiled at the gritty, amoral Bond on display in License to Kill (1989) and The Living Daylights (1987), was wildly popular as Ian Fleming's creation when he first took over the role. In the years since, however, his stock has fallen considerably. This is due in part to the fact that, if we're being honest, only one of his four turns as Bond is particularly good, and two of them are outright abysmal. Likewise, Brosnan's replacement, Daniel Craig, has had such a successful run as James Bond that Brosnan naturally looks a bit weaker in comparison.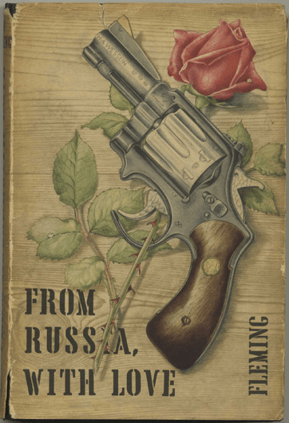 While the relative quality of the Brosnan Bond films certainly didn't help his case with posterity, it wasn't just the films themselves that rankled. Brosnan himself said that he never felt like he put his best foot forward: "I was caught between Sean Connery's Bond and Roger Moore's Bond, and it was only really in GoldenEye that I did my Bond." His critics would thus write him off as more smarmy than charming, more smug than powerful—caught between the wit of Roger Moore's Bond and the suavity of Connery's.
We can't say with too much certainty whether or not Borges ever saw any James Bond movies or read any of Ian Fleming's novels, but if he had been around to see Pierce Brosnan doing the job, there's every reason to believe he would have been a fan. If "The Garden of Forking Paths" (1941) is any indication, he was all for a good spy story. He was also famously fond of Sherlock Holmes, one of the other quintessential English literary creations to take on a life of his own—so he certainly wouldn't have been too snooty for the Bond franchise. And, in fact, he might have found a good deal of interest there.
A few years before his death, Borges delivered a series of lectures on literature at Harvard University. He doesn't discuss Bond, but he does mention Holmes and Watson—in the same breath as Don Quixote and Sancho Panza. He says (to paraphrase), that he believes quite sincerely in the truth of Don Quixote, even if he does not believe in the truth of many of the tales that Cervantes sets down. At its face, this statement seems ridiculous: the stories and Quixote are one and the same, and as such they are equally true, which is to say fictional. But when we consider this thought alongside another idea that Borges puts forth in the same lecture—that all anecdotes about people, even ones that are made up, are fundamentally true—we, hopefully begin to see what he means. Quixote (and by extension Holmes, and James Bond), he seems to say, takes on a life of his own outside the boundaries of the text that brought him to life.
Any reader who has ever thought of Winnie the Pooh, Harry Potter, Jeeves and Wooster, or any other literary creation as a kind of old friend knows exactly what Borges means. These characters keep on living with us long after we've exhausted the oeuvres that produced them, which is why we tolerate new authors taking up the mantle of beloved characters, even when we know that the magic of, say, the original Hitchhiker's Guide to the Galaxy (1979) will be almost impossible to recreate. New stories and new anecdotes, even the ones that feel incorrect or downright wrong, still teach us something about these characters that we love.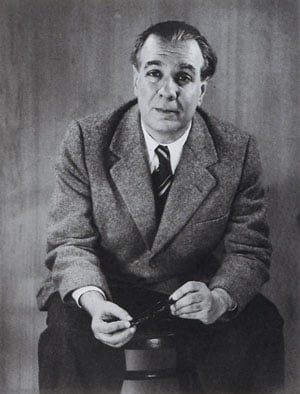 All of this brings us back to James Bond. Bond is a beloved figure amongst the reading and movie-going public, and we learn new things about him even with a weak portrayal or an incompetently-plotted screenplay.
So what do we learn from Pierce Brosnan? Frankly, much more than we learn from the other Bonds. Connery doesn't teach us much, because, in a sense Bond-as-an-archetype didn't really exist before the film adaptations of Dr. No (1958) and From Russia With Love (1957). The Bond of the early novels and stories was meant to be more of a cipher than a character, and it wasn't until Sean Connery first appeared as Bond on screen that Ian Fleming started to give the character a little more personality in the books—even if he did accuse Connery of being "an overdeveloped stuntman."
One-off Bond portrayer George Lazenby showed us that Bond could be vulnerable; Roger Moore showed us that he could be campy and ridiculous; Timothy Dalton taught us that he could be a violent bummer. But Pierce Brosnan! As the first Bond of the post-Soviet age, Brosnan proves that the Bond mythos transcends the Cold War mentality that spawned it. He proved that even without the looming specter (pun intended) of communism and the USSR, James Bond could be relevant to modern viewers. Sometimes the films, like Goldeneye, demonstrate this quite poignantly: Brosnan-as-Bond is explicitly navigating a post-Cold War world in which the remnants of the Soviet military infrastructure loom large and chaotic, but the true mastermind is a spurned Englishman (Sean Bean's Alec Trevelyan).
Brosnan is a Bond for the "End of History," meaning that he shepherds the famous superspy out of historical particulars and more firmly into the realm of archetypes. He's a little like Dr. Who, regenerating in new bodies (with new actors) to fight in an eternal battle against evil and chaos. You can't have an eternal Cold Warrior, but Brosnan gives us the eternal spy—relevant even as the dominant narratives of the 20th century fade away. In doing so, he paves the way for the more nostalgic Daniel Craig films, which thrive on the mythology of Bond himself, rather than that of Communism vs. Democracy.
You could argue that it was the Brosnan-era films, and not Brosnan himself who makes this moment of transcendence possible. But by Borges' account this would be wrongheaded. He says in his lectures that there's no reason to believe that a particular draft of something is better just because it's earlier or later in the writing process. Likewise with portrayals of the same character. Where Brosnan himself sees a version of Bond trapped between Connery's and Moore's, Borges might see a synthesis of the two, and an appropriate one at that. Brosnan's is a smug Bond for a smug era. He's also got rakish charms and an action-movie pedigree—he's serious but not too serious, like Aristotle's virtuous mean (Aristotle being a philosopher that Borges took very seriously).
Again, we know that Borges never saw Pierce Brosnan as Bond, and we don't know that he saw any of the previous Bonds either. And yet, we can make a pretty strong case that he would have declared Pierce Brosnan the best of the bunch.
...
Of course, Borges would have been wrong. It'll always be Sean Connery.