The genre of magical realism is a favorite for many because it taps into the reality of what it means to be human while also immersing readers in magical elements that capture the imagination. One contemporary master of this well-loved genre is Alice Hoffman.
Hoffman earned a Master of Arts in creative writing at Stanford University. During her time there, she published her first short story, At the Drive-In, in Fiction magazine. The story caught the eye of editor Ted Solotaroff and ultimately led to the publication of her first novel, Property Of, in 1977. Hoffman has been writing prolifically for young and adult readers ever since.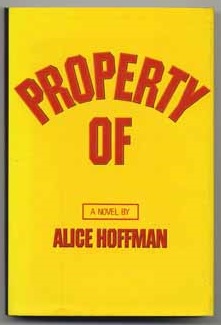 Whether or not you're a fan of the fantastic, something about the women in Hoffman's books, about their journeys to discover and understand more about themselves, resonates with her readers. The following titles, both for young adult readers and adults, are lovely examples of Hoffman's craft and should not be missed.
Practical Magic
This 1995 novel centers around three generations of Owens women. For generations, members of their family have been accused of witchcraft in their town—sneered at by day by the same people who come begging for love potions from them by night. The novel focuses in on two sisters, Sally and Gillian, who are as close to opposites as two people can be, though both women are afraid of truly falling in love. Gillian escapes the hateful eyes of their Massachusetts town by running away with a boy. Sally moves to a Long Island suburb with her two daughter. The sisters are brought back together when Gillian accidentally kills the latest in a long string of boyfriends and, scared, turns to her sister for help. While there is less of a focus on witchcraft than in its 1998 film adaptation, Practical Magic touches beautifully on the magic that exists within love and family.
Turtle Moon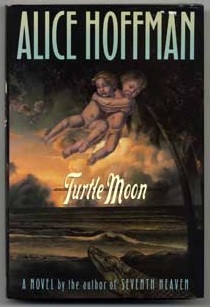 Turtle Moon is set in Verity, Florida, a town where divorced women come to start their lives anew. It's also a town where every spring sea turtles cross the roads of the town mistaking streetlights for the moon. And they are the least of the strange yearly happenings.
One May, a divorced woman is murdered in her apartment and her baby goes missing, along with the twelve-year old son of Lucy Rosen. He is known as the meanest boy in town. With the help of a disillusioned police officer and the ghost of his long dead cousin, Lucy sets off to find her son, the missing infant, and to solve the murder.
Turtle Moon is the story of people haunted by and running away from their pasts, of betrayal and the redemptive power of love, with characters and places so real, readers can practically feel the stifling tropic heat of Verity, the well-rendered town that makes the magic of the book possible.
Green Angel
This young adult novel focuses on a young girl, Green. She loses her family in massive conflagration that destroys her home as well as a nearby town (and is perceived by some critics to be 9/11). Green, one of her neighborhood's few survivors, is charred and scarred by the flames. She cuts off her hair and renames herself Ash, tattooing black vines all over her body. She struggles to deal with the death of her family and to survive alone in the remains of her home while her former schoolmates riot and drink themselves to death outside. It is not until Green opens her heart and home to an elderly neighbor and a mute boy whom she calls Diamond that she finally begins to heal. Green Angel is a novel about the pain of loss and finding oneself again after tragedy.

Second Nature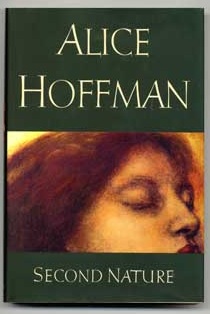 When a young man is discovered living alone with a pack of woods in the forest, he is brought to a hospital for care. But when it turns out he is unable to speak or communicate the details of his life to any of his doctors, it's decided he will be shipped to a mental institution. Robin Moore, believing the Wolfman to be entirely sane, does not let that happen and spirits him away in her pickup truck to let him hide out in her home. Within three months, she teaches him to speak and read with the help of her teenage son. She learns his name is Stephen and of the plane crash that left both his parents dead and him in the care of the wolves.
Robin and Stephen fall in love but when a young woman is found dead, the people who had been keeping her rescue of Stephen a secret are the ones who suspect him immediately. Stephen is torn by his love for Robin and his desire to return to the forest while Robin is torn between Stephen and a desire to keep her family safe. Second Nature is a novel about, like so many of Hoffman's books, love, but also about family and what it ultimately means to be human.