Books Tell You Why is pleased to announce a significant collection of 19th-century books in dust jacket, featuring a number of scarce and rare items, including several one-of-a-kind copies. While subject to adjustment, preliminary estimates of the collection's value range from $300,000 to $500,000. The collection spans the 19th century, with a heavy concentration in the 1870s, 1880s, and 1890s. It includes fiction, biographies, travel journals and guides, natural history, and more.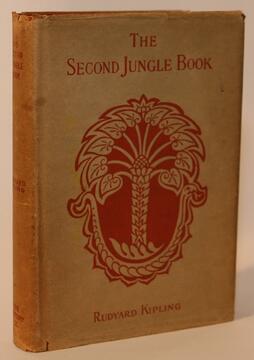 Significant titles include both the First and Second Jungle Book, Walden, Leaves of Grass, An Island Garden, Around the World in 80 Days, and How the "Mastiffs" Went to Iceland. Notable authors such as Louisa May Alcott, Austin Dobson, George Eliot, Kate Greenaway, William Dean Howells, Washington Irving, and Rudyard Kipling are represented by multiple titles.
Books Tell You Why staff is currently cataloging the collection. A comprehensive list of titles will be made available in early February as a PDF catalog as well as on the Books Tell You Why website. Select titles will also be on display at the International California Antiquarian Book fair in Oakland, February 6 - 8, 2015 in the Books Tell You Why booth, stand #616.
All inquiries, reservations, or hold requests - whether for the entire collection, sub-groups, or individual titles - should be directed to Joachim Koch of Books Tell You Why, Inc. Once the collection is cataloged, transactions can be completed on the Books Tell You Why website or by phone at +1 (843) 849-0283.