Renowned horror writer Anne Rice passed away on December 11, 2021, at 80, due to complications relating to a stroke. Born Howard Allen Frances O'Brien in 1941, Rice developed an interest in writing at an early age. She spent much of her young life in New Orleans, a city featured prominently in some of her most famous works.
She met her husband, the late poet and artist Stan Rice when she was in high school. The two broke up but eventually rekindled their relationship, eventually moving to San Francisco. The two had two children, a daughter, Michelle, who passed away from leukemia at age five, and Christopher Rice, a successful author. Rice's grief for her daughter directly influenced her decision to shift the focus of her writing to horror, inspiring the creation of one of her most famous characters, Claudia.
This shift began Rice's incredible career, which began with the publication of her first novel, Interview with the Vampire, in 1976. Besides Claudia, the book also introduces the character of Lestat. Inspired by her husband, Lestat became the central character of her Vampire Chronicles series, which includes thirteen primary and several other novels set in the same world.
Her portrayal of sympathetic vampires who felt sorrow and regret about the loss of their humanity prompted a shift in how vampires are portrayed in pop culture. In addition, she was one of the first mainstream novelists to feature queer relationships in her work prominently.
Throughout her career, Rice turned her literary and philosophical gaze to many different creatures, including vampires, witches, ghosts, mummies, werewolves, and even aliens.
Her impressive body of work also features historical fiction, erotic fiction, and even a series detailing the early life of Christ. Rice is one of the most beloved horror writers of the modern age and one of the best-selling. Today we celebrate the life and work of this fantastic writer by highlighting quotes from some of her best works: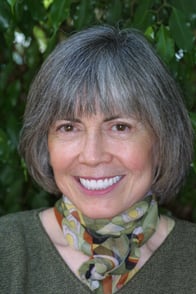 That is the crowning evil that we can even go so far as to love each other, you and I. And who else would show us a particle of love, a particle of compassion or mercy? Who else, knowing us as we know each other, could do anything but destroy us? Yet we can love each other. – Interview with the Vampire
Despite all the refinements of civilization that conspired to make art--the dizzying perfection of the string quartet or the sprawling grandeur of Fragonard's canvases--beauty was savage. It was as dangerous and lawless as the earth had been eons before man had one single coherent thought in his head or wrote codes of conduct on tablets of clay. Beauty was a Savage Garden. – The Vampire Lestat
I believe nothing, and therefore, like many who believe nothing, I must make something, which is the meaning I give to my life. The saving of witches, and the study of the supernatural, are my lasting pleasures; they make me forget that I do not know why we are born, or why we die, or why the world is here. – The Witching Hour
There was never any innocence for us; there was never any springtime. There was never any chance, no matter how beautiful the twilight gardens in which we wandered. Our souls were too out of tune, our desires crossed, our resentments to everyday, and too well watered for the final flowering. – The Vampire Armand
I live lies because I cannot endure the weakness of anger or admit the irrationality of love. – Blood and Gold
Nothing was anything until someone defined it. Nothing was inevitable. Nothing was inviolate. Everything existed, perhaps, by the act of faith, and we were always in the midst of creating our world, complete with the trappings of tradition that was nothing more than an invention like all the rest. – Feast of All Saints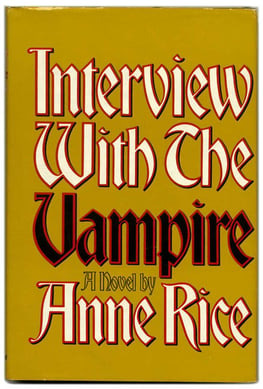 I'm hoping what all sentient beings hope ... that somehow I'm part of something larger than myself, in which I play a role, an actual role that is somehow intended and meaningful. – The Wolf Gift
You must have more than that to love, because loving, loving keeps us alive, loving is our best defense against time, and time is merciless. Time is a monster. Time devours everything. – Blood Communion
This is what love is, isn't it? It's not a thing for which you clear a certain space in your life. It takes over your life, and all else must be made to fit to it, or the result is endless grief or a willful numbness that results in the death of your spirit before your body. Ramses the Damned: The Passion of Cleopatra