In the time between the First and Second World Wars there came a great outpouring of art, music, writing, and culture from Harlem. Works of art explored themes such as the cruel realities of institutionalized racism, race riots happening all over the country, the impact of slavery on African culture, Christianity, and the burgeoning urban culture brought on by industrialization in the North. Out of the Harlem Renaissance came artists like Langston Hughes, Rudolph Fisher, Cab Calloway, and Ella Fitzgerald. The following five women are just some of the writers that made up this amazing time in literary history.
Zora Neale Hurston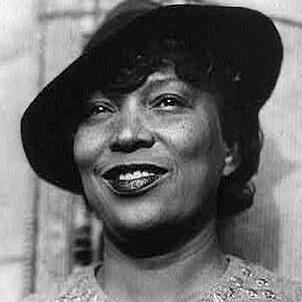 Zora Neale Hurston, charming and educated, almost missed being educated at all. Her mother died when she was only thirteen years old and her father married a woman with whom Huston did not at all get along. She worked odd jobs to get by and eventually became the maid for a singer in a traveling show. At the age of twenty-six, she lied to the Baltimore public school system in order to be admitted into high school, and she eventually graduated from Barnard College, where she worked with famed anthropologist Franz Boaz. After graduation, she became fully enmeshed in the Harlem Renaissance movement and became close friends with poet Langston Hughes. Arguably one of the most successful African American writers of her day, she published essays, plays, more than fifty short stories, and four novels, including her enduring masterpiece, Their Eyes Were Watching God.
Nella Larson
The child of a white mother and a black father, Nella Larson's novels focus in on race in a way that fascinated her readers. She studied nursing at Fisk College and was also trained as a librarian. She stated that she studied at the University of Copenhagen in her mother's native Denmark, though this is a point of contention among scholars as there had been no documented evidence of her admittance into the university. Larson was the first black woman to win a Guggenheim Fellowship and her semi-autobiographical first novel, Quicksand, won the Harmon Foundation Prize. Passing, her second novel, was not as critically well-received, but was much loved by readers. Even at the height of her writing career, she continued to work as a nurse and as a librarian. In fact, she continued both careers even after she stopped writing. Her two novels serve as a sensitive and thoughtful depiction of the biracial experience of her time, and while they were out of print for some time, Larson's novels have remained popular among academics for their literary worth.
Effie Lee Newsome
While Effie Lee Newsome did not live in Harlem, she was an indelible part of the Renaissance. A children's writer, she worked closely with W.E.B. White on his magazine The Crisis, the monthly periodical for the NAACP, contributing a special column called "Little Pages" which was dedicated to teaching children that being black was a beautiful and worthy thing. Her goal was to teach children pride in their race and to turn any hate and resentment of the history of black people in America to a more peaceful place of understanding and forgiveness. Newsome also illustrated children's magazines, worked as a children's librarian, and published one book of poetry called Gladiola Gardens.
Alice Dunbar Nelson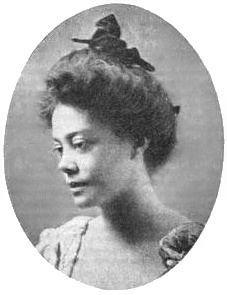 Educated at Cornell College, Alice Dunbar Nelson was one of the first generation of free-born African Americans in the South. She rose to prominence during the Harlem Renaissance as a writer, journalist and political activist. She published her first book, Violets and Other Tales, when she was only twenty years old. Her second book, The Goodness of St. Rocque, and Other Short Stories, was published the same year. During her career, she wrote novels, poems, short stories, plays, reviews, essays, academic articles, and was a syndicated columnist. She was active in regional politics and was a popular public speaker. Her diary, titled Give Us Each Day, was published in 1984, fifty-one years after her death, and it shows Nelson to be an astute observer and critic of race, gender, society, and Creole culture.
Angelina Weld Grimké
Issues of race were very important in the works of Angelina Weld Grimké, the daughter of a white woman and a black man, Archibold Grimké, the second black man to graduate from Harvard. She herself was educated at the Boston Normal School of Gymnastics, which eventually became part of Wellesley College, and took additional classes at Harvard University. She began her career writing articles about racism. Her first play, Rachel, centered around a woman who was so distressed by racism that she decided not to have children. While reviews of the play at the time deemed it overly sentimental, it is worth noting that she is one of the first black women to write a play specifically about issues facing black people. Grimké is most well known for her poems, which were never collected but appeared in anthologies edited by poets such as Langston Hughes and Countee Cullen. It is suspected by literary critics, based on unpublished poems and diaries, that Grimké was a lesbian. Many of her unpublished works as well as her published poems, albeit subtly, reference the struggle with keeping that part of her self secret from both the people in her everyday life and from her work.