Just two years ago, Sam Shepard's now-famous play True West (1980) was revived on the London stage at the tricycle theatre. About fifteen years ago now, the seminal work was revived for the first time in New York City on a stage starring Philip Seymour Hoffman and John C. Reilly. For many theatregoers and movie viewers today, we know Sam Shepard best for his own performances as an actor, in films such as Days of Heaven (1978), The Right Stuff (1983), and All the Pretty Horses (2000). Yet Shepard has a long and interesting literary career that began years before he ever appeared in cinematic features. Between 1966 and 1968, Shepard won six Obie Awards for his playwriting, and he ultimately went on to win a Pulitzer Prize for Drama for his 1979 play Buried Child. He has published more than 40 plays to date, along with nine collections of plays and short stories.
Early Life of Sam Shepard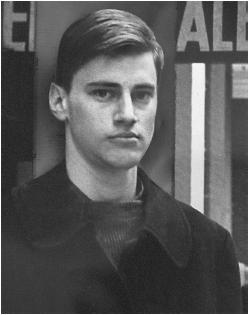 How did Sam Shepard become one of the most celebrated American playwrights and screen actors? He was born in Fort Sheridan, Illinois in 1943 as Samuel Shepard Rogers. During his teenage years, he worked on a ranch before going on to study agriculture at Mt. San Antonio College. Yet Shepard soon moved to New York City in an attempt to hone his skills in artistic expression. It was in New York that that Shepard officially started using the name Sam Shepard as he began writing for Off-Off-Broadway productions. We mentioned previously that he won six Obie Awards between 1966 and 1968, for plays such as Red Cross (1966) and La Turista (1967).
During this early period of playwriting, Shepard also began writing screenplays. For example, he wrote the screenplay for the 1968 Robert Frank film Me and My Brother, along with Michelangelo Antonioni's 1970 film Zabriskie Point.
Writing in the 1970s New York Music Scene
While living in New York, Shepard moved beyond theatre work and became involved with the musician Patti Smith, with whom he collaborated on the play Cowboy Mouth (1971). Shortly thereafter, he traveled with Bob Dylan on the Rolling Thunder Revue of 1975. While on tour with Dylan, Shepard kept a journal that Penguin Books published years later as the Rolling Thunder Logbook (1978).
In his later life, Shepard returned to New York and spent much time there. In a Paris Review interview* conducted in Manhattan, Shepard discussed his nomadic upbringing and adulthood, moving from "all over the Southwest, really" to London, California, New York, Kentucky, and Minnesota.
Moving Onto San Francisco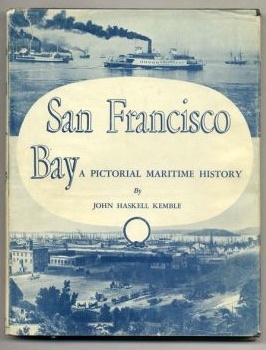 The same year that Shepard accompanied Bob Dylan on tour, he also became a playwright-in-residence at the Magic Theatre in San Francisco. The Magic Theatre is well-known as an important place for creating new works of drama, including those by Eugène Ionesco, Herman Hesse, and Michael McClure. While in residence at the Magic Theatre, Shepard wrote his now-famous "Family Trilogy," including Buried Child, as well as the plays True West (1980) and Fool for Love (1983).
In a recent article** in The Guardian, Shepard explained of his early work for the stage: "Back then, there was a dearth of American theatre . . . . There was nothing going on. American art was starving.
Poetry and Short Fiction
In addition to plays and screenplays, Shepard has also published numerous collections of poetry and short stories. In 1973, Hawk Moon appeared, which mythologized the American West through poem. By 1983, City Lights in San Francisco had published Shepard's highly collectible Motel Chronicles, which includes works of poetry, short fiction, and fragmentary reflections. According to the article in The Guardian, Shepard just began writing his first novel in 2014. What does he use to write? In the Paris Review interview, Shepard described his setup: "I've got a room out by the barn with a typewriter, a piano, some photographs, and old drawings. Lots of junk and old books. I can't seem to get rid of my books . . . . The paper is important to me."
If you are only familiar with one facet of Sam Shepard's literary career, we recommend exploring some of the other forms through which he has become known as a literary sensation. But in the meantime, check out some of his plays and poems—you won't be disappointed.
*Read the full Paris Review interview here. **Read the full article from The Guardian here.