The slow and ever-increasing gentrification of New York neighborhoods isn't breaking news to anyone. Williamsburg, Bushwick, and Chinatown are full of newly renovated apartments and upscale restaurants, and those are just a few examples. Yet the transformation of these neighborhoods is a cultural and emotional loss to the generations of people who have called them home. In the wake of these changes, they are faced with the prospect of being displaced due to increasing costs. In some cases, even city landmarks aren't safe.
Saving Langston Hughes' Home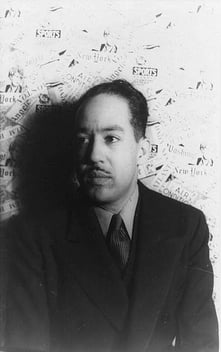 For a long time, Langston Hughes' former home seemed to be threatened by the gentrification happening in Harlem. With the ivy-covered brownstones once so ubiquitous in New York becoming increasingly rare, the Harlem Renaissance poet's home stands out as something special, though only a small, easily-missed placard notes its literary importance. It may come as a surprised to some that this placard is all that honors Hughes and his ground breaking work.

The house is not a museum and in spite of being a noted landmark, there is nothing protecting it from being turned into a coffee shop, gym, or restaurant. In 2010, Hughes' house was for sale for $1 million dollars, putting it at risk for demolition or drastic renovation, but lack of interest caused the seller to wait until a more opportune time. The recent increase in gentrification made the summer of 2016 the ideal time to sell, and she put the home back on the market.

Harlem-based writer Renee Watson lives only blocks away from the Hughes house, and when she saw it was for sale, she could not let it fall victim to gentrification and commercialization. Watson and other writers started a Go Fund Me project to raise money to rent the house.

Between the nearly $90,000 raised by the campaign, plus other donations and fundraising, the writers managed to collect enough money to refurbish areas of the home and rent it for a year. Beginning in February, they plan to use the space to host readings and workshops for children and to utilize the place in which one of the most important African American writers of the twentieth century worked to bring writers together to celebrate what makes Harlem special. What happens when their lease is up, however, is anyone's guess.
Preserving Writers' Homes
For years, the preservation of writers' homes has been a the goal of many fans of literature and history. Many famous writers' homes are preserved as museums, which makes the Langston Hughes house somewhat of an oddity. It will not function at all in that capacity. However, that it will be used to promote literature and writing is something the poet would have likely approved. Other writers have not been so lucky. Fellow New York writer Edith Wharton's home has been turned into a Starbucks on one floor and a Weightwatchers on another, though it is more a victim of progress than gentrification. Writers in other cities though seemed to have fared better.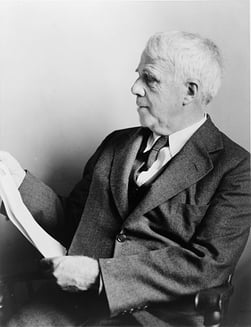 Emily Dickinson's house still stands and functions as a museum under the watch of Amherst College in Amherst, Massachusetts. It often serves as a location for events celebrating her work. Franconia, New Hampshire is home to Robert Frost's house and is used as both a museum and, as part of an annual prize, a retreat for an emerging American poet each year. Henry Miller's home in California is a museum and concert venue. Edgar Allen Poe's house is also a museum. Shakespeare's supposed birthplace in Stratford-upon-Avon, Warwickshire, England is a museum managed by the Shakespeare Birthplace trust and is a beloved destination for lovers of the Bard and English literature as a whole. Ernest Hemingway's home in Key West, Florida is also a popular destination to pay homage to the writer.
Image source here