As Halloween descends upon us, the spooky and the festive-minded among us have their hopes set on a good read. There is a long tradition of horror literature to which countless authors have contributed, but the library becomes far smaller when it comes to the treatment of Halloween itself. Writing a fearsome story is one thing; depicting and contributing to the culture of the autumn celebration is another. Here, we consider some of the important books to extend the tradition of Halloween writing.
The Halloween Tree, October Country, and Something Wicked This Way Comes by Ray Bradbury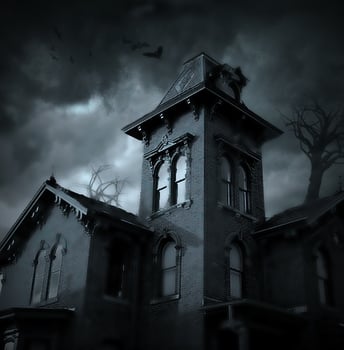 Most famous for his science fiction and dystopian writing, Ray Bradbury is also a master of horror. October Country is a collection of short stories, published in 1955, and features tried and true hallmarks of spooky tales—the sort that do well to complement the whorling winds and chills of autumn. One story concerns a dizzying hall of mirrors (and the dwarf who manipulates them), while others feature a gothic mansion and a mysterious jack-in-the-box.
Something Wicked This Way Comes is a later novel, published in 1962, about a mysterious carnival which has popped up in a small town in late October. It's run by an eerie figure named "Mr. Dark," a charismatic man with a supernatural ability to peer into people's dark and deep desires. A pair of young boys are pitted against this evil, power-hungry villain, armed with little but their own intelligence and goodness. As a bonus, the book borrows its title from Shakespeare's most Halloween-friendly play, Macbeth: "By the pricking of my thumbs / Something wicked this way comes."
And The Halloween Tree, published in 1972, tells the story of a group of boys as they prepare for trick-or-treating on Halloween, only to be sent on a journey through time and space—through the many cultural traditions that give us Halloween today, including rituals established by the ancient Egyptians, Romans, Mexico's Day of the Dead, and the Celtic holiday Samhain. Together, these three books form an unofficial Halloween trilogy from one of the century's most thrilling and engaging writers.
Under the Volcano by Malcolm Lowry
A haunting and masterful novel, Under the Volcano (1947) takes place during the Day of the Dead celebrations in 1938 Mexico City. Now, we know that Halloween and the Day of the Dead are two separate things. But, we're placing this book on our list because it focuses on the specific Día de Muertos holiday, rather than just fitting into the horror genre more generally.
It follows a former consul, Geoffrey Firmin, on the last day of his life after suffering decades of spiritual despair and struggles with alcoholism. Lowry himself was a heavy-drinker, one who lived a brief and fraught life, but his work proves he could make a stirring work of art. He gives us a horrifying but realistic take on the holiday: If there are any monsters or devils around, they're inside us.
The Book of Hallowe'en by Ruth Edna Kelley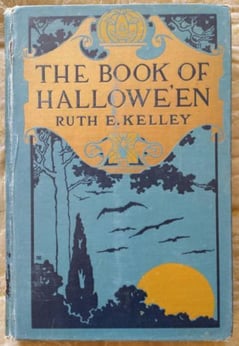 For non-fiction lovers and collectors, this book is hard to beat. Published in 1919, Ruth Edna Kelley's encompassing study of Halloween tradition features analyses of the witches of Teutonic folklore, medieval Celtic culture, the varying celebrations of the British Isles, and even how the spooky spring festival, Walpurgis Night, has grown to influence the fall holiday. The Book of Hallowe'en served as the authoritative source on the subject for over thirty years, and today, copies of the first edition (with the dust jacket) fetch up to four-figure prices.
Roald Dahl, R.L. Stine, Witches, and Big Red Dogs
But of course, for all of our adult enjoyment of the scary and spooky, Halloween is really for kids, and the greatest selection of holiday books is found in the children's section. Classics of the kind include Colin Hawkins' Witches and Julia Donaldson's popular Room on the Broom, both of which depict witches as far more kind and well-intentioned than their reputation suggests. (Roald Dahl, perhaps more famously, wrote about witches, who this time are in familiar character, being grotesque and full of hatred for children.)
There is also R.L. Stine's Goosebumps series, which dabbles in Halloween, especially in titles like The Haunted Mask, where a Halloween costume becomes impossible to remove and possesses its wearer. There is also the more cartoonish Attack of the Jack-O'-Lanterns, in which pumpkin-headed monsters force children to rigorously trick-or-treat so that they can be fattened up for eating.
For installments in long-beloved children's classics (here's our list of top Halloween books for children), one can always turn to the likes of Clifford's Halloween and The Berenstain Bears and the Spooky Old Tree. But Halloween children's literature is always evolving and adding new gems—the latest classic or child-enchanting Halloween tale might just be a website or a bookstore away.
And before you go: If you're looking for a last minute Halloween costume, here are some great literary inspired options!