Twentieth-century woman, Tasha Tudor, lived her life as though she occupied a nineteenth-century world. Indeed, this Caldecott winner believed herself the reincarnation of a sailor's wife from the 1800s. Her passion for the Victorian Era was a natural outpouring of this earlier existence--real or imaginary. Her appreciation for Victorian classics resonates in her illustrations and fosters a similar enthusiasm in all who enjoy her work.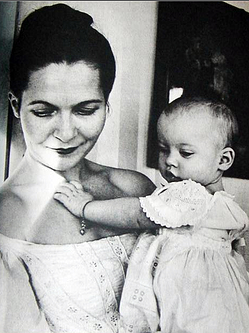 Starling Burgess was born August 28, 1915 in Boston, Massachusetts to naval architect W. Starling Burgess and painter Rosamund Tudor. Although named after her father, his love for Leo Tolstoy's War and Peace inspired him to change her name to Natasha—later shortened to Tasha. She started school at age nine (or seven, according to conflicting reports) and had begun writing and illustrating her own books long before. As a girl, Tudor collected antiques and by the age of fifteen, she had raised enough money to buy her own cow.
She married her first husband, Thomas McCready, in 1938; they had four children together. The family moved into a nineteenth-century ranch house, complete with seventeen rooms and 450 acres. Their beautiful home lacked more practical features, however, including electricity and running water. While Tudor embraced the simple life, her children struggled with their rural existence.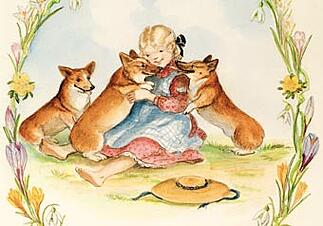 The same year that she married McCready, Tudor published her first children's book, Pumpkin Moonshine. Tudor beautifully illustrated the world of Sylvie Ann, a little girl who found a perfect pumpkin to carve for Halloween. Sylvie Ann's dilemma was how to transport the large pumpkin home.
After the publication of Pumpkin Moonshine, Tudor continued to write and illustrate children's stories. A common theme of her work was the importance of family. Of all her books, Tudor's favorites featured a family of Pembroke Welsh Corgi's. She wrote several books about these canines, including Corgiville Fair (1971), Corgiville Christmas (2002), and The Great Corgiville Kidnapping (1997).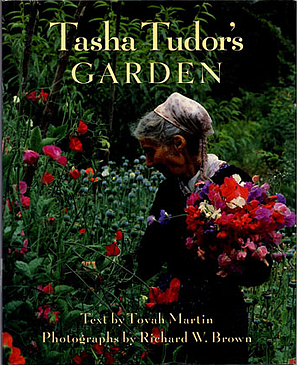 In addition to illustrating her own books, Tudor also illustrated several works of classic literature including The Secret Garden (1962), The Wind in the Willows (1966), and The Night Before Christmas (1975). She was honored with several awards for her art, notably the Randolph Caldecott Medal for her illustrations in Mother Goose (1945) and her book 1 is One (1957). Tudor also won the Regina Medal, presented by the Catholic Library Association.
Tasha Tudor passed away on June 18, 2008, at the age of 92. She was survived by her children who keep her memory alive through the maintenance of her home and museum, as well as a website dedicated to rural and simple living.