J. K. Rowling, author of the bestselling Harry Potter series and several crime fiction novels, celebrates her birthday July 31st. A real-life "rags to riches" story, Forbes ranked her as the forty-eighth most powerful celebrity in 2007. Take a look with us as we explore ten facts you might not know about the beloved author.
1. There's More Harry Potter Material On the Way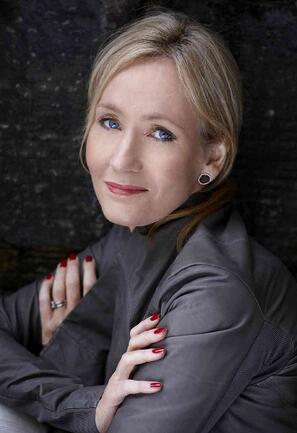 In 2007, Rowling announced that she plans to make an encyclopedia, compiled from various notes and writings, on the world of Harry Potter. She plans to donate the proceeds to charity, and Rowling said the project could take ten years to complete.
2. She's Generous
Rowling has donated ten million pounds to a research clinic at the University of Edinburgh. Named the Anne Rowling Regenerative Neurology Clinic, its memorializes Rowling's mother, who passed away after fighting multiple sclerosis.
3. She's In Touch With Her Fans
Pottermore, J.K. Rowling's official site for all things Harry Potter, is where the newest Harry Potter story was published July 8, 2014. Before Pottermore was established, the author would visit fan forums, such as Mugglenet, which she personally endorses. Once, Rowling anonymously entered an internet chat room and was snubbed by fans who were not interested in her input on Harry Potter theories.
4. She Wasn't a Remarkable Student
Rowling graduated from Exeter University with a B.A. in French and the Classics. She didn't devote too much effort to classes, preferring to read Tolkien and Dickens, and listen to albums by The Smiths. This is not to say she was a poor student, however. One professor remembered her as a competent student who "gave the appearance of doing what was necessary."
5. She Released a New Book June 2014
In 2013, Rowling made headlines when she announced she had published a novel, The Cuckoo's Calling, under the pseudonym Robert Galbraith. On June 19th, 2014, The Silkworm was published, the second crime novel to be written under this false name. She has revealed that her Galbraith crime series will run longer than Harry Potter.

6. Only One Harry Potter Character Is Completely Inspired By a Real Person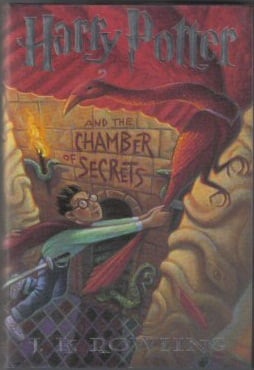 Some minor qualities, such as a nose, may have been borrowed by the author for her Harry Potter characters, but there is only one complete counterpart in the real world. Gilderoy Lockhart, the boisterous, fraudulent professor from Harry Potter and the Chamber of Secrets, was "the only character who I sat down and thought I would base on someone," Rowling admitted.
7. She Has a Very Invested Fanbase
Not only are numerous fan clubs and forums devoted to her work, Rowling has caught the attention of fellow authors. Both John Irving and Stephen King begged her not to kill off Harry Potter.
8. She's Struggled With Clinical Depression
The Dementors, phantasmal villains from the Harry Potter series, are informed by Rowling's intimate knowledge of depression. They embody the wrenching feeling of being without hope, which is so very different from sadness, Rowling said. During her darker periods, Rowling also considered killing of character Ron Weasley.
9. She Has an Admirable Work Ethic
Although Rowling is the first author to become a billionaire, she and her husband, an anesthetist, refuse to stop working, citing it as a proper example for their children.
10. She Knows How to Commemorate an Accomplishment
Behind a marble bust in a Scottish hotel room, guests found her own graffito: "J.K. Rowling finished writing Harry Potter and the Deathly Hallows in this room (652) on Jan 11th 2007."