Today we celebrate bestselling novelist John Winslow Irving. Irving is author of fourteen books and winner of the 1999 Academy Award for Best Adapted Screenplay. He is best known for writing The World According to Garp (1978), The Cider House Rules (1985), and A Prayer for Owen Meany (1989).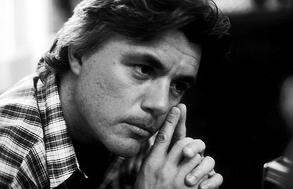 Irving was born on March 2, 1942 in Exeter, New Hampshire. Born John Wallace Blunt, Jr., Irving never met his biological father who served as a Pacific airman in World War II at the time of his birth. When Irving was just two years old, his parents divorced; he was renamed John Winslow Irving upon his mother's remarriage in 1948.
A quiet boy, Irving overcame dyslexia and became a voracious reader. He attended the Philips Exeter Academy where his stepfather was a history teacher. Irving joined the wrestling team, becoming captain by his senior year. He said, "I think the discipline of wrestling has given me the discipline I have to write." In 1961, Irving enrolled at the University of Pittsburgh, but was disappointed with their wrestling program and left after a year. He went abroad where he studied at the University of Vienna and explored Europe on his motorcycle.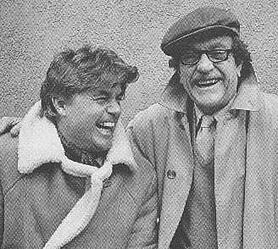 Upon his return to the United States, Irving attended the University of New Hampshire and married Shyla Leary while still an undergraduate. His first child was born when he was just 23. He earned his bachelor's degree in 1965 and enrolled in the Creative Writing program at the University of Iowa. There, he worked with Kurt Vonnegut, Jr. who became a close friend. He graduated with his MFA in 1967 and accepted a position as Assistant Professor of English at Windham College, Vermont.
In 1968, Irving published his first novel, Setting Free the Bears. A revised version of his master's thesis, it received mixed reviews and sold few copies. His next two novels, The Water-Method Man (1972) and The 158-Pound Marriage (1974), similarly failed to gain readership. Irving concluded that his publisher, Random House, was not adequately promoting his work. Publisher E P. Dutton printed his fourth novel, The World According to Garp. The book received outstanding reviews and quickly became an international bestseller. It was a finalist for the 1979 National Book Award, finally winning the award for its paperback edition in 1980.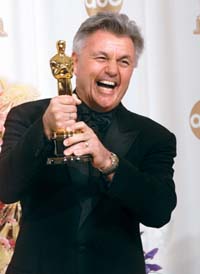 All of Irving's subsequent books have become bestsellers and his work has earned frequent comparisons to Charles Dickens. Questions of morality figure largely in his writing, most famously in The Cider House Rules, which chronicles an ether-addicted obstetrician who performs abortions in secret. Irving is known for his unusual writing technique in which he writes a book's conclusion before its beginning. He states, "I can't imagine what the first sentence is, I can't imagine where I want the reader to enter the story, if I don't know where the reader is going to leave the story. So once I know what the last thing the reader hears is, I can work my way backward, like following a roadmap in reverse." Irving wrote a screenplay based on the novel for the 1999 film starring Toby Maguire and Michael Caine. He won an Academy Award for Best Adapted Screenplay.
Irving was elected to the American Academy of Arts and Letters in 2001. He is currently at work on his fifteenth novel, titled Avenue of Mysteries.