Art and commerce have always intersected in uncomfortable ways. The difficulty of correctly appraising the quality of a work of art in the moment combined with the near-impossibility of putting a dollar value on the types of things that art provides have led to a strange patchwork of financial realities for artists and writers throughout history, from the patronage system of the Renaissance to the writerly financial refuge of the modern university creative writing department. In all this time there have been some particularly notable failures at correctly giving a work its monetary value. Just ask John Milton.

Today, Milton is considered to be one of the most important poets to have written in English. And, in fact, this has been the view taken of the man and his work throughout much of the history of English letters. At the time of the publication of his magnum opus Paradise Lost (1667), however, he was in dire straits.
Following the beheading of Charles I, Milton (who had been an outspoken proponent of republicanism, to say nothing of divorce) was appointed to a position in Oliver Cromwell's commonwealth, which he carried out with the help of renowned poet Andrew Marvell even after going blind. When Cromwell was overthrown and the monarchy was restored, Milton was imprisoned. Though he would eventually be freed, he was left impoverished, stripped of his lands and positions. Blind, impoverished, and suffering from gout, Milton was forced to dictate his poem to his friends and relatives. When it was completed, he sold the copyright for a mere five Pounds to Samuel Simmons, with an additional five Pounds to be paid when the first printing sold out (which it did, some eighteen months later).
While Milton's is one of the more dramatic examples of the mismatch between art and commerce, his is certainly not the only one.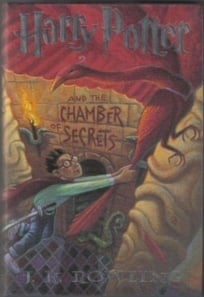 Take for instance the story of J.K. Rowling, whose Harry Potter and the Philosopher's Stone (1997) was famously beset by years of rejection before it blossomed into its current state of world-renown. Ultimately, after years of attempting to find a home for her manuscript, Rowling was offered a deal by Bloomsbury based on the fact that the chief executive's eight-year-old daughter wanted to keep reading it. Even with the deal in place, the publishers were still wary of the book's prospects. They expected the book to mostly appeal to boys, so they insisted that Rowling replace 'Joanne' with 'J.K.' on the cover (because boys, they theorized, are less inclined to read books by women) before printing just 500 copies. Rowling's advance? Just 2,500 Pounds.
After the Harry Potter series gained wide acclaim in the United Kingdom, Scholastic bought the rights to publish the book in the United States for just over $100,000. While this was an impressively large figure for a children's book at the time, even that sum seems laughable compared to the obscene quantities of money we now know the series would go on to make.
Startling turnarounds like this one are not entirely unprecedented, of course, but it is somewhat rarer to find them actually benefiting the authors during their lifetimes. F. Scott Fitzgerald, for instance, made only around $8,000 in royalties on The Great Gatsby (it sold fewer than 25,000 copies before he died). When he died, his literary copyrights were deemed worthless by those assessing his estate. However, by the '50s, those copyrights were earning his children half a million dollars a year. A win, certainly, for the Fitzgerald family—but perhaps not for the public. Along with certain other factors, the lucrative nature of retaining these copyrights means that Gatsby hasn't entered the public domain (and possibly won't for some time), despite having been published nearly a century ago by an author who died in 1940.