Today more than ever, it is important to shine light on some of the amazing works of fiction being published by BIPOC writers. The world of young adult literature has in recent years become increasingly dedicated to publishing Own Voices novels, or books in which the main character shares experiences, race, and culture with the writer, offering marginalized groups to tell their own stories from their own perspectives. Join us as we explore some amazing young adult novels by Black writers. These books will fit perfectly on the shelves of teens who deserve to see themselves reflected back on the pages of the books they read and also for anyone who recognizes the importance of reading diversely and outside of their own frame of reference.
The Hate U Give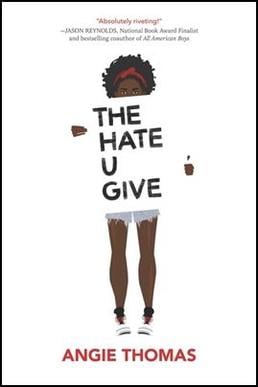 Angie Thomas' debut novel, The Hate U Give is about Starr, a girl who witnesses the murder of her childhood friend, Khalil. Starr, a scholarship student at an elite, predominantly white school, finds herself torn between the world of her school and the reality of her neighborhood when she witnesses her friend being shot to death by a while police officer. Finding herself a the center of a national media frenzy, Starr has to decide what she will do when the judge decides not to indict the officer. Published in 2017, Thomas' novel is timely, moving, and heartbreaking. It debuted at the top of the New York Times best sellers list and has won numerous awards, including the Coretta Scott King Award. The book was adapted into a film starring Amandla Stenberg in 2019.
Khalil, that night, and that cop. It's about way more than that though. It's about Seven. Sekani. Kenya. DeVante. It's also about Oscar. Aiyana. Trayvon. Rekia. Michael. Eric. Tamir. John. Ezell. Sandra. Freddie. Alton. Philando. It's even about that little boy in 1955 who nobody recognized at first--Emmett. The messed-up part? There are so many more. Yet I think it'll change one day. How? I don't know. When? I definitely don't know. Why? Because there will always be someone ready to fight. Maybe it's my turn.
Felix Ever After
Felix Love, the main character of Kacen Callender's Felix Ever After, has never been in love and part of him fears that as someone who is black, queer, and transgender, he's simply too much for most people. When he becomes the target of anonymous hate crimes at his school, he realizes that the most important love he can find is love for himself.
It's like every identity I have . . . the more different I am from everyone else . . . the less interested people are. The less . . . lovable I feel, I guess. The love interests in books, or in movies or TV shows, are always white, cis, straight, blond hair, blue eyes. Chris Evans, Jennifer Lawrence. It becomes a little hard, I guess, to convince myself I deserve the kind of love you see on movie screens
The Poet X
The Poet X by Elizabeth Acevedo tells the story of Xiomara, an Afro-Dominican Catholic girl who uses slam poetry to express herself and work out her complex feelings about her immigrant family, her faith, and her burgeoning relationship with a boy at school. When she is asked to join the slam poetry club at her school, she is forced to decide whether it is more important for her to express herself or to live up to her family's expectations. The Poet X won the National Book Award for Young People's Literature in 2018.
I only know that learning to believe in the power of my own words has been the most freeing experience of my life. It has brought me the most light. And isn't that what a poem is? A lantern glowing in the dark.
Children of Blood and Bone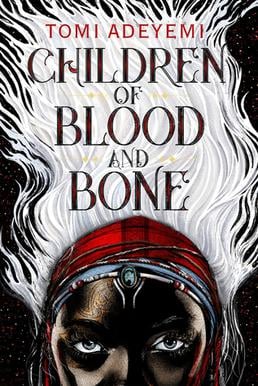 Children of Blood and Bone by Tomi Adeyemi is a fantasy novel inspired by Yoruba culture and West African mythology. The story focuses on Zelie, a young girl who rises up to avenge the murder of her mother and the theft of her magic. Adeyemi uses the lens of fantasy to explore themes like oppression and slavery. The novel debuted at number one on the New York Times best sellers list and a film adaptation is reportedly in the works.
We are all children of blood and bone. All instruments of vengeance and virtue. This truth holds me close, rocking me like a child in a mother's arms. It binds me in its love as death swallows me into its grasp
Is your favorite not listed? Comment below to help us add to this list of amazing young adult books by Black authors.