There comes a time in many artistic endeavors when the torch is passed. Film franchises change directors. Television shows bring in new producers and writers. And wildly popular novel serializations employ different writers to help ferry the characters into new territory. This is perhaps evidenced most clearly in Ian Fleming's James Bond series when the mantle was passed to a host of new writers following Fleming's death in 1964.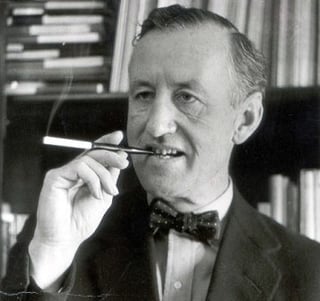 Four years after the publication of Fleming's final Bond novel, The Man With the Golden Gun, Fleming's British spy returned in Colonel Sun, the first post-Fleming work authored by British writer Kingsley Amis under the pen name Robert Markham. The significance of Amis's work cannot be understated in that its success help launched a decades long franchise-run, with several different prominent authors in the spy and thriller genres taking a turn at continuing Bond legend and lore.
While Colonel Sun deviates somewhat from the structure and themes Fleming championed with the original Bond novels, Amis made some critical choices and creative decisions which helped set a course for Fleming's superspy to continue his massive success throughout the '60s, '70s, '80s, '90s, and into today.
The mission
Colonel Sun opens with a band of kidnappers violently kidnapping M from his home and nearly capturing Bond himself who was visiting the head of MI6 at the time of the incident. Setting his sights on rescuing M, Bond follows a trail of clues to one of the Aegean Islands, Vrakonisi. Once there, 007 discovers a plot from Colonel Sun of the Chinese People's Liberation Army to sabotage a Mid-East detente conference which the Soviet Union is hosting. Sun hopes to attack the conference venue and plant M's and Bond's dead bodies to blame Great Britain for the disaster, which would result in an all-out world conflict.
Bond continues investigating and meets with a few Soviet agents in Athens where he realizes the kidnapping and attack plan is deeper and more complex than originally thought. Their meeting place is attacked and all agents are killed aside from a Greek Communist Ariadne Alexandrou, who then teams up with Bond to prevent the Mid-East attack.

Ariadne then convinces Litsas, a resistance fighter in the Second World War and family friend, to help Bond and Ariadne by revealing the involvement in the plot by a former Nazi, Von Richter. While trying to pinpoint M and Colonel Sun's location, Bond is almost captured by the Soviets. He narrowly escapes and eventually discovers Sun's headquarters just before being taken captive by Sun's henchmen.
007 then learns Von Richter will try to use a mortar to destroy the conference venue. Sun tortures Bond until one of the girls at the house is ordered to tend to Bond's injuries. The girl frees one of Bond's hands, gives him a knife, and tells Sun that Bond is dead. Moments later, when Bond's body is examined, Bond stabs Sun and escapes. 007 then frees other captives who help Bond stop Von Richter; however, Sun survives the stab wound and kills many of the escapees. In the end, Bond tracks Sun down and kills him in a final confrontation.
FAQ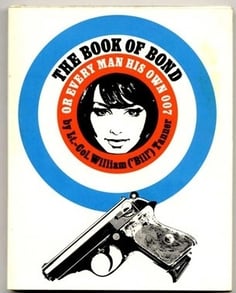 Amis initially entered the Bond sphere with the publication of two previous 007-works, a literary study called The James Bond Dossier and a humorous look at the Bond series titled The Book of Bond. Amis was selected as the first post-Fleming Bond author based in large part on his familiarity with the Bond franchise.
Amis's inspiration for Colonel Sun came in part from a trip he took with his wife to the Greek Islands in 1965. He drew heavily on Greek culture and settings to create realistic depictions of Greek life for the novel. The novel was released by Jonathan Cape in the U.K. on March 28, 1968 to brisk sales. Some estimates indicate the novel sold more than 500,000 copies in the U.K. alone by 1980.
Colonel Sun was received well by critics and fans alike, though many critics noted some significant deviations with Amis's Bond in relation to Fleming's take on 007. Many critics cited Amis's Bond lack of humor and levity compared with Fleming's Bond. In addition, Fleming deployed more political intrigue and international machinations rather than relying on action sequences and well-worn tropes of traditional spy and adventure novels.
It's widely rumored Amis had begun working on a version of Colonel Sun long before he was commissioned by Cape to continue the Bond series. In fact, letters to friends and colleagues reveal Amis may have had substantial drafts of Colonel Sun completed as early as the beginning of 1967.
Field notes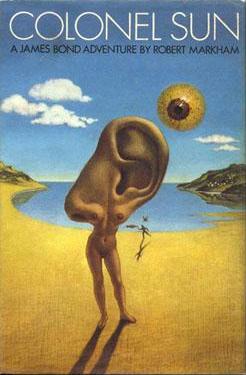 First printings of Colonel Sun were released in March 1968 in the U.K. and in May 1968 in the United States by publisher Harper & Row. Cover art and design for Colonel Sun also changed hands from previous 007 novels from British visual artist Richard Chopping to American visual artist and illustrator Tom Adams. As such, Adams employed a more impressionistic approach to the cover art (highlighting a human figure in the shape of a giant ear on a beach) eschewing Chopping's more traditional rendition of some form of pistol or gun imagery.
Because Colonel Sun is the first post-Fleming novel, first U.K. editions and early U.S. editions in good order can fetch fairly large sums in auction settings. Unlike a number of Fleming Bond novels, Colonel Sun was not as widely distributed to libraries, which means more copies of early editions existed in the market.
Like many previously published Bond novels, Colonel Sun was serialized in the newspaper the Daily Express in 1968. In addition, many aspects of the novel found their way into motion picture adaptations of the Bond series, including most recently in 1999's The World Is Not Enough, 2002's Die Another Day, and 2015's Spectre.