All good things must come to an end. It's a cliche, of course, but no truer sentiment can be applied to the string of critical and commercial successes Ian Fleming produced via his internationally loved British spy, James Bond. Fleming's run culminated with the publication of his 12th Bond novel, The Man with the Golden Gun. Released just eight months after Fleming's death, The Man with the Golden Gun is something of a melancholic note for the series to end on, as Fleming's health was failing throughout the composition of the novel.

While both critics and fans alike believe The Man with the Golden Gun was not quite as polished, detailed, or nuanced as Fleming's 11 previous Bond novels, the book still holds an important place in the Bond canon as Fleming's final entry in a world-renowned series that has continued to this day and spawned one of the most successful film franchises in cinematic history.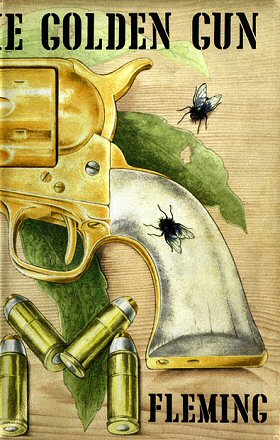 It's difficult to imagine how The Man with the Golden Gun would have been received had it been published earlier in the 007 series, but then it's even more difficult to imagine the Bond novel series without a final entry from its creator.
The Mission
The Man with the Golden Gun opens with a startling scene wherein Bond attempts to murder M, the head of MI6. Following Bond's last meeting with supervillain Ernst Stavro Blofeld while on mission in Japan, Bond suffers amnesia and is brainwashed by Soviet agents to kill M. Bond's assassination attempt fails and after recovering from the brainwashing, M gives 007 a chance to regain his trust by sending Bond to Jamaica to assassinate legendary Cuban assassin Francisco "Pistols" Scaramanga who is believed to have killed several British agents.
Bond locates Scaramanga in a Jamaican bordello and begins working as his personal assistant using the name Mark Hazard. Once installed, Bond learns Scaramanga is involved in a hotel development on the island backed by a group of American gangsters and the KGB. Bond also learns Scaramanga is involved in several other criminal activities designed to destabilized local markets and cause friction between locals and tourists.
Working in conjunction with CIA operative Felix Leiter, Bond discovers Scaramanga plans to kill Bond in approximately two day's time. During an ill-fated boating expedition where Scaramanga plans to kill Bond while entertaining a series of KGB agents and gangsters, Bond upends Scaramanga's plans and, with the help of Leiter, kills most of Scaramanga's conspirators. Scaramanga and Bond eventually exchange fire and though Scaramanga initially escapes, he wounds Bond with a golden gun hidden in his palm before Bond finally mortally wounds Scaramanga.
The Man with the Golden Gun ends with Bond recovering in the hospital and being offered knighthood for his efforts, which he declines in fear it would conflict with his duties to MI6.
FAQ
Released on April 1, 1965, The Man with the Golden Gun charted on the bestseller list with more than 80,000 pre-orders. While the novel was not critically well-received, fans found The Man with the Golden Gun to be an adequate offering in the Bond canon, considering a majority of the work was still in first-draft status upon release. Fleming had not complete any substantive revisions to the novel before his death, and he expressed dissatisfaction with the work to his editor, William Plover, who oversaw publication after Fleming's death.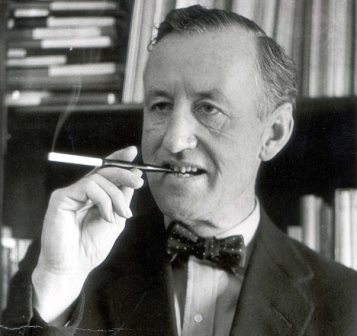 In fact, in a letter to Plover, Fleming lamented: "This is, alas, the last Bond, and again alas, I mean for it, for I have really run out of puff and zest."
However, Plover disagreed with Fleming's assessment of the novel and published it largely in first-draft form with minimal edits.
While Fleming had been a prolific writer with previous novels—producing nearly 2,000 words per day with extended writing sessions—Fleming's output decreased significantly while writing The Man with the Golden Gun due to his failing health. At his worst, Fleming was only able to work about one hour per day at his Goldeneye estate during the initial drafting process in March 1964.
The cover art for the novel was composed by Richard Chopping, the same artist who collaborated with Fleming on a number of his previous Bond novels.
Field Notes
Some collectors argue Chopping's cover art for The Man with the Golden Gun was not the most inventive or creative piece in the Bond series. The cover consists of a largely unadorned gold pistol with golden shell casings flanking the gun's handle and chamber. Because The Man with the Golden Gun was Fleming's final Bond novel, first editions in excellent condition, particularly those scarce copies with a golden gun embossed under the dust jacket, can bring a large number of money in an auction or boutique book setting, fetching more than $17,000.
Subsequent editions were also published in the United States and other countries. As with previous Bond novels, these later editions do not have the prestige of earlier first U.K. editions, in part because of the sheer number of copies made available but also due to significant deviations or alterations in the original artwork.