At some point in their careers, most great bands release a collection of B-sides. Songs that were recorded but were deemed not quite appropriate for official release on a record or CD. These songs often stray from the band's usual sound and find the musicians experimenting with style, genre, length, instrumentation, and so on. With an author as prolific as Ian Fleming, it stands to reason there would be some B-side material with the world-renowned James Bond stories, which is where we find the 1966 volume, Octopussy and The Living Daylights.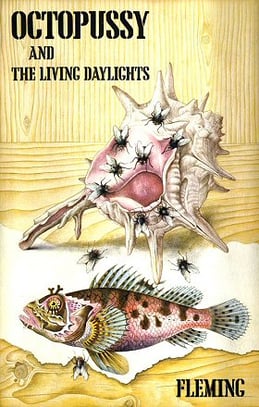 While Bond volumes have previously been released exclusively as novels, Octopussy and The Living Daylights originally contained two Bond short stories composed years before Fleming's death in 1964. Though subsequent editions of the book contained two additional stories—The Property of a Lady and 007 in New York—the original edition showcased Fleming at play with his most famous British spy. Both stories showcase the most beloved elements of Fleming's Bond stories, but they also allowed Fleming the latitude to experiment with different storytelling techniques and to explore different sides of Bond's character.
Though not the most famous of Fleming's Bond offerings, Octopussy and The Living Daylights provides a fascinating glimpse at the artist and how authors can use the short story to discover new facets of a character.
The Mission
Octopussy is told through the eyes of Major Dexter Smythe. He is a WWII hero who is accused of murder. Bond is tasked with capturing Smythe; however, 007 appears only briefly in this story. Smythe's flashbacks reveal that he remained in Europe after the war and discovered Nazi gold with the help of a mountain guide. He then killed the man in order to keep the prize for himself. After seeing him fall from a glacier, Bond recognized the dead guide's body as that of a ski instructor from his youth, and he gets pulled in to the case.
Bond doesn't arrest Smythe initially, but instead, he gives the Major a chance to think about whether he'd rather commit suicide or face a court martial. Later, Smythe is stung by a scorpion while trying to feed his pet octopus. The sting proves fatal and Smythe dies from a heart attack. In an effort to shield Smythe even in death, Bond declares the death an accidental drowning.
With The Living Daylights, Bond is assigned sniper duty to help British agent 272 escape from East Berlin. Bond's missions is to safeguard his crossing into West Berlin by eliminating a top KGB assassin codenamed "Trigger" who is to kill him. Bond observes the goings-on at the western edge of the border, in a hotel, and on three successive nights. He becomes enraptured with a beautiful blonde cellist. Once 272 begins the border cross, Bond spots Trigger only to realize it is the cellist. Bond misses her on purpose, instead aiming for her rifle, which allows 272 to reach safety.

Afterward, Bond admits to another agent working the case he did not try for a kill shot because Trigger had been a woman. Though he realizes 272 is safe, he concedes the mission will be considered a failure because he did not kill Trigger. For the failure, he hopes M will fire him.
FAQ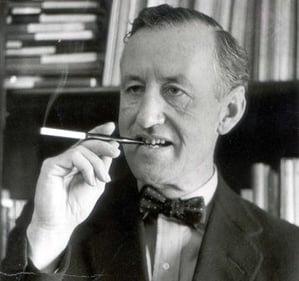 While this volume was released following Fleming's death, both stories were composed and published during the prime of Fleming's career. Octopussy was written in early 1962 at Fleming's famed Goldeneye estate in Jamaica and eventually published in The Daily Express in October 1965; The Living Daylights was also composed at Goldeneye in the early 1960s and was originally titled Trigger Finger (though the story was first serialized with the title Berlin Escape) in The Sunday Times in February 1962.
Fleming intentionally used these stories as test grounds for experimentation and discovery. With Octopussy, Fleming dabbled with non-linear storytelling via flashback and temporal structure, and with The Living Daylights Fleming explored a more despondent, discordant Bond who expressed some disdain for his work and for the organization for which he served.
Originally published by Jonathan Cape in the UK, first editions of the volume contained the two title stories; however, subsequent British and American editions featured two additional stories with which Fleming was not satisfied: The Property of a Lady and 007 in New York. Both of these stories were composed in the late 1950s and early 1960s, and while both of these were serialized in publications prior to this collection, Fleming considered both of them subpar examples of the 007 brand.
Field Notes
British artist Richard Chopping created the cover art without much input from the Fleming estate or publisher Jonathan Cape. Given the volume's somewhat disparate themes, the cover itself attempts to forge two narratives into a cohesive statement with a rendering of a conch shell and a fish set against a woodgrain background designed to mimic the grain found on Trigger's rifle.
Subsequent US editions, published by New American Library, contained original illustrations by artist Paul Beacon, and US editions were the last to include the final story in the collection, 007 in New York, which was in US circulation until late 2002.