Today we continue our look at the books that inspired the movies by the legendary animation studio Walt Disney Productions. While Disney's animated features are sometimes original stories, more often than not, the studio turns to the world of literature for inspiration. Whether classic folk tales or beloved children's books, Disney frequently transforms beloved stories into a new form for children of all ages to enjoy. Let's take a look at a new selection of films in the second edition of our Books That Inspired Disney series:
Oliver Twist by Charles Dickens
"People like us don't go out at night cause people like them see us for what we are."
Disney's 1988 feature Oliver and Company is loosely based on the Charles Dickens novel, Oliver Twist. The novel features an orphan named Oliver, but in Disney's version, Oliver is a kitten, the Artful Dodger is a dog, and Fagin is the human in charge of their criminal operation. The animated version transforms the source material into a story about found families that differs quite a bit from what book fans might expect.
The Hundred and One Dalmatians by Dodie Smith
"Like many other much-loved humans, they believed that they owned their dogs, instead of realizing that their dogs owned them."
The Hundred and One Dalmatians by Dodie Smith began as a serial released in Women's Day Magazine. The story that originated the iconic villain Cruella DeVille features several more characters. To streamline the movie, they eliminated Cruella's family, a cat, and combined two Dalmatians for Perdita. Those interested in further exploration of the lives of the Dalmatians can check out The Starlight Barking, its sequel.
A Day with Wilbur Robinson by William Joyce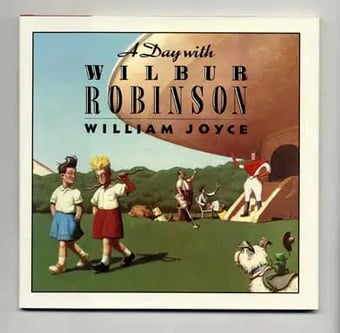 A Day with Wilbur Robinson provides the loose inspiration for Meet the Robinsons. This picture book by William Joyce features a day spent with the unusual Robinson family but does not include an adoption story or the theme of perseverance, which is the hallmark of the film. Interestingly enough, Joyce also created the story for the Dreamworks film Rise of the Guardians.
Alice's Adventures in Wonderland

and Through the Looking Glass by Lewis Carroll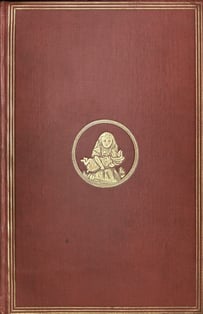 "If I had a world of my own, everything would be nonsense. Nothing would be what it is, because everything would be what it isn't. And contrary wise, what is, it wouldn't be. And what it wouldn't be, it would. You see?"
Disney's Alice in Wonderland amalgamates several of Lewis Carroll's Wonderland books. This imaginative story has inspired numerous adaptations by Disney and others, including stage plays, movies, and mini-series. Disney even considered adapting Alice's Adventures in Wonderland for their first-ever animated feature, though they eventually moved forward with Snow White instead, renewing their plans for a release in the 1940s
Basil of Baker Street by Eve Titus
The Great Mouse Detective is based on the children's book series Basil of Baker Street by Eve Titus, which draws heavily from Arthur Conan Doyle's famous detective, Sherlock Holmes. The mouse detective Basil lives in the cellar of Sherlock Holmes' house. While not as popular as many of Disney's fairy tale adaptations, the move was a massive hit at the time, renewing confidence in an animation department that took a hit when The Black Cauldron flopped. Those seeking to read more about Basil's cases will be excited to learn that the series was recently revived, with two new books released in 2019 and 2020.
Bambi, A Life in the Woods by Felix Salten
"They fluttered and rustled ceaselessly through the air from all the tree tops and branches. A delicate silvery sound was falling constantly to earth. It was wonderful to awaken amidst it, wonderful to fall asleep to this mysterious and melancholy whispering."
The Austrian novel Bambi: A Life in the Woods by Felix Salten inspired Disney's Bambi. The novel was a massive hit and was translated into over thirty languages. Collectors might have a hard time finding first editions; during World War II, the book was banned by the Nazi government, which considered it an allegory for the treatment of Jewish people in Europe. The ban was so strong that when a sequel was published, it was first released in English in the US before being eventually released in Austria in German. Bambi is considered one of the first environmental novels.
The Hunchback of Notre Dame by Victor Hugo
"He therefore turned to mankind only with regret. His cathedral was enough for him. It was peopled with marble figures of kings, saints and bishops who at least did not laugh in his face and looked at him with only tranquillity and benevolence. The other statues, those of monsters and demons, had no hatred for him – he resembled them too closely for that. It was rather the rest of mankind that they jeered at. The saints were his friends and blessed him; the monsters were his friends and kept watch over him. He would sometimes spend whole hours crouched before one of the statues in solitary conversation with it. If anyone came upon him then he would run away like a lover surprised during a serenade."
The classic French novel The Hunchback of Notre Dame by Victor Hugo inspired the Disney movie of the same name. Notably, this is not a children's book, which makes it a departure for the studio. The original text is tragic, with numerous characters dying, including Esmerelda and Quasimodo, though Esmerelda's goat sidekick Djali survives the events of the story. Though this is not present in the film, the main theme of the novel is the importance of preserving Gothic architecture, like that of the Notre Dame Cathedral, which at the time of publication was in a state of disrepair.