Snow. Day. Are there two words in the English language that, when strung together, elicit more joy in the heart of a child? Back in the day, news of a snow day was carried over a staticky radio. Hopeful kids listened for their school's name in the cancellation list while tucked in bed or sitting in a warm kitchen that smelled of toast and freshly brewed coffee. When it made its alphabetical appearance, a typically quiet and sleepy morning house would be transformed into a household filled with excitement as children threw off their blankets and threw on their winter coats and mittens. Here are a few books that capture the miracle of snow and the magic of a day spent celebrating it.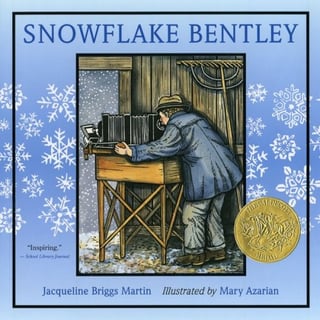 1. Snowflake Bentley by Jacqueline Briggs Martin
This story explores one man's fascination with the unique and intricate design of each individual snowflake. He takes a scientific approach to preserving and photographing them so he can "capture for others their extraordinary beauty." The woodcuts by Mary Azarian that illustrate this book capture the magic Bentley saw in each tiny snowflake, and serve to pass along that magic to readers.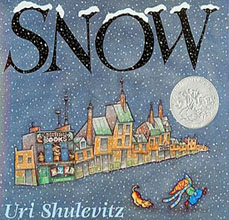 2. Snow by Uri Shulevitze
This story is as much about hope and transformation as it is about snow. The main character sees a first, and then a second snowflake as a sign of a beautiful snowfall that is to come. He is surrounded by skeptics, but holds firm to his vision. Eventually the gray city around him becomes a vision blanketed in white.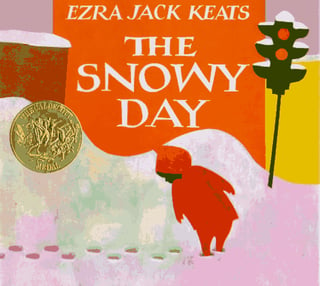 3. The Snowy Day by Ezra Jack Keats
"One winter morning Peter woke up and looked out the window. Snow had fallen during the night. It covered everything as far as he could see." The rest of this delightful story follows Peter as he interacts with the snowy landscape. He makes tracks, shakes branches, creates a snowman, climbs a snowdrift, and then sleds down it. He loves the snow so much that he packs a snowball to take home in his pocket. The snowball disappears in his warm house, but the snow outside does not. The end of the book is the beginning of another day and another snow adventure for Peter and his friend.

4. Wag by Wall by Beatrix Potter
Most of us are familiar with Potter's Peter Cottontail getting into mischief in Mr. McGregor's garden. But when our own gardens are in their winter sleep waiting for spring to arrive, we can delight ourselves with another of her stories—one that takes place on Christmas Eve. It features a charming cottage, a singing kettle, a pendulum clock, and a wise owl. It was the last work sent for publication before Beatrix Potter's death in 1943, making it a book to both read and treasure.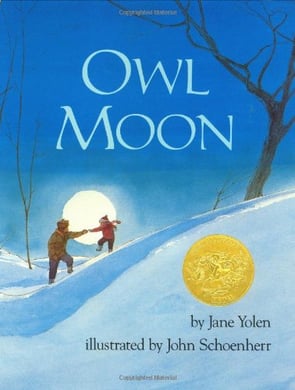 5. Owl Moon by Jane Yolen
In this beautifully illustrated father/daughter story, a young girl follows her dad into a hushed winter wood to go "owling." She is patient as she follows his footsteps and recounts the lessons he has taught her. Eventually they watch as a Great Horned Owl "pumped its great wings and lifted off the branch like a shadow without a sound." They walk home in silence because "when you go owling you don't need words or warm or anything but hope."
Whether through the complexity of a single snowflake or the simplicity of a landscape blanketed with millions of them, snow has a way of transforming the world around us and the spirit within us. When the next snowfall comes, venture out and enjoy it. Then go back in and curl up with one of these wonderful winter reads.