I want to write something new, something extraordinary and beautiful and simple and intricately patterned. - F. Scott Fitzgerald in a letter in 1922, as he began to write the novel which became The Great Gatsby
Few authors ever produce a work that outgrows itself. One so rich in mood and aesthetic distinction that it produces a cultural impression familiar even to those who have never peered between the book's covers. Books of this pedigree often bring to life the monstrous (Frankenstein, Dracula, Moby Dick), which makes the undeniable staying power of F. Scott Fitzgerald's masterwork The Great Gatsby (1925) even more peculiar. There are no beasts in this Roaring Twenties novel. Rather, Fitzgerald entrances us with his exuberant setting and a tragic love story marked by postwar trauma and the trappings of the American Dream.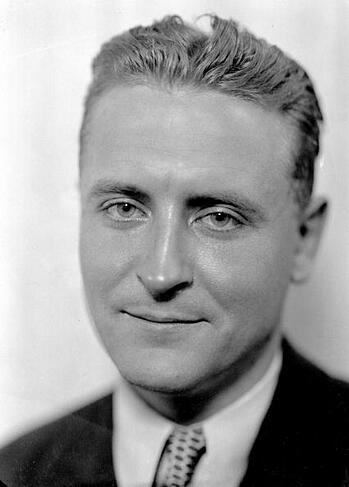 This literary darling, staple of high school classrooms and fodder for Hollywood blockbusters, was not immediately beloved. In Fitzgerald's lifetime, it did not outsell his other books, This Side of Paradise (1920) or The Beautiful and the Damned (1922). While The Great Gatsby garnered advocates in its time - T.S. Eliot referred to it as the first step American fiction had taken since Henry James - it also had its fair share of detractors. Reviewers called it a "trifle...neither profound nor durable." H.L. Mencken viewed the novel's plot as "no more than a glorified anecdote." Time magazine's obituary of Fitzgerald did not even mention The Great Gatsby, instead profiling a Jazz Age chronicler who never satisfied his early promises of talent.
While American readers were slow to catch on, Fitzgerald had no compunction against praising what he called his "consciously artistic achievement." Gatsby, like many of Fitzgerald's novels, drew significantly from the author's intimate preoccupations. Its very story, that of the ambitious Jay Gatsby and his attempt to climb through society and into Daisy's heart, was heavily inspired by Fitzgerald's own life and anxieties. He also created his narrator, Nick Carraway, in part in his own image. Like Carraway, Fitzgerald came from humble Midwest origins, and frequently felt himself an outsider among his esteemed acquaintances: more observer than participant. For much of his life, he was underpaid, underappreciated, and underachieving. But Gatsby is the closest any character comes to a Fitzgeraldian ideal. Both were men who began with little wealth, but had great hopes to ascend in status and to become worthy of the adoration of their true love.
Fitzgerald first met Zelda Sayre at a country club in 1918. Zelda came from a wealthy family and was a member of Alabama's high society. She initially echoed her family's opinion that Fitzgerald was financially unfit to make a suitable husband. Determined to win her favor, Fitzgerald began writing prolifically, both articles and fiction, in order to make a name for himself. After much epistolary correspondence, and the success of his first novel, This Side of Paradise, Zelda accepted Fitzgerald's second proposal of marriage.
The couple enjoyed a life of opulence. They were familiar with the rich and artistic in New York and Paris, and cemented themselves as members of The Lost Generation. Fitzgerald coined the term "jazz age," and referred to his wife Zelda as the first flapper. Despite being so ingrained in his time and place, Fitzgerald never felt like he really belonged. Whether it was during his undergraduate career at Princeton, or rubbing shoulders with creative elites in France, he didn't feel at home in the social circles he aspired to. At his core, he was still a Midwestern man of middle class origins who never felt comfortable with his tenuous success.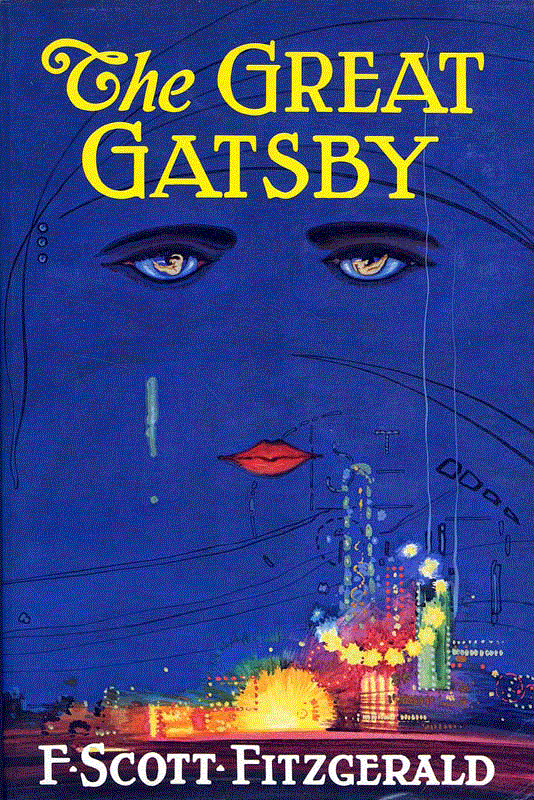 Fitzgerald's unpredictable income caused him to work on stories, articles, and Hollywood screenplays that he seldom believed in. He would deprecate himself as a "hack," writing pieces with the sole intent of selling them. He believed in Gatsby, however, although his faith in the book was not shared until after his death.

"Fitzgerald's Latest A Dud" was The New York Times' headline for the review of Gatsby in 1925. At the end of Fitzgerald's life, at the age of just 44, his publisher still had many copies of the first edition gathering dust in a warehouse. "My God, I am a forgotten man," Fitzgerald wrote to Zelda when The Great Gatsby ceased to be published by The Modern Library. It seemed everyone had neglected his work.

It was only when a massive initiative began during World War II to distribute over 110 million books to soldiers abroad that public opinion changed regarding the novel. The Great Gatsby was one of the novels chosen, printed in editions designed to fit in a soldier's back pocket. Finally, in the hands of American soldiers, the work began to achieve the popularity it has enjoyed ever since. From humble beginnings to gigantic success, this Great American Novel tells a typically American story, one of success and tragedy, a story that echoes too well Fitzgerald's own life.