It's early 1962 and James Bond author Ian Fleming is hard at work on his next Bond adventure. At his Goldeneye estate in Jamaica, Fleming artfully plots Bond's next move, how his foes will oppose him, and the romances at stake. At the same time, just down the beach a film crew is working on the first big screen adaptation of Fleming's work, Dr. No, with Scottish actor Sean Connery in the title role.
It must have been a surreal moment, but one that cemented Fleming's place as one of the most popular crime/adventure writers of his time. Still, even with all the fame, fortune, and accolades, Fleming's tenth Bond novel, On Her Majesty's Secret Service, was crafted just as deliberately and painstakingly as those that came before it—which is perhaps why the novel was and remains one of the most popular and fastest selling of Fleming's career.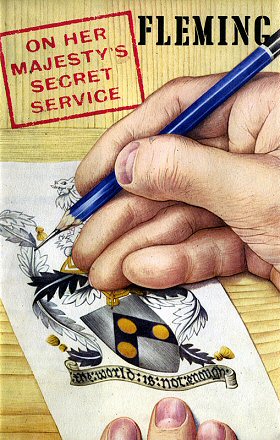 Released in April 1963 to brisk sales both in the United Kingdom and the States, On Her Majesty's Secret Service was at once a throwback and a step forward. With all the trappings of a classic Bond tale, Fleming managed to infuse the story with greater emotional depth and pathos for his titular character while also adding complexity to one of the franchise's most well-loved villains.
It's hard to decipher authorial intent, especially decades after a novel is published. But with his tenth Bond offering, it's worth considering if Fleming was intentionally trying to craft a masterpiece—a novel that not only stayed true to a winning formula, but also pushed the title character into new and interesting ground.
The Mission
On Her Majesty's Secret Service opens with Bond on a year-long mission tailing SPECTRE leader Ernst Stavro Blofeld. Convinced SPECTRE no longer exists, Bond is frustrated by MI6's insistence that he continue the search for Blofeld. Bond composes a letter of resignation for M; however, while completing the letter, 007 encounters a young woman named Contessa Teresa "Tracy" di Vicenzo at a gambling table, where he saves her from a coup by paying a gambling debt she is unable to cover.
The next day, as Bond disrupts her attempted suicide, both are captured by professional henchmen and taken to the offices of Marc-Ange Draco, head of the Unione Corse, the biggest European crime syndicate. Tracy is the daughter and only child of Draco who believes the only way to save his daughter from additional suicide attempts is for Bond to marry her. He offers Bond a dowry of £1 million but Bond refuses the offer while agreeing to continue courting Tracy as her mental health improves. Draco also tells Bond that Blofeld has assumed the title and name Comte Balthazar de Bleuville via the College of Arms in London, and that he wants formal confirmation of the title and has asked the College to declare him the reigning count.
After trailing Blofeld and following a number of unsuccessful leads, Bond finally encounters Blofeld who has undergone significant plastic surgery to remove his earlobes, but also to disguise himself from the police and security services who are tracking him down. Bond then learns Blofeld has been brainwashing local British and Irish women into carrying biological warfare agents back to Britain and Ireland via livestock in order to destroy the agricultural economy on which post-World War II Britain most depends. Following an exhaustive chase on skis across the mountains in Switzerland, Bond reunites with Tracy who helps him escape—Bond then proposes to her after realizing his true feelings.
With the help of Tracy and Draco, Bond launches his final assault against Blofeld at his secret headquarters. Though Blofeld's plan is disrupted, he escapes in the final moments. Bond and Tracy embark on a romantic honeymoon getaway after a ceremony in Germany, however, as they depart, Blofeld and his henchmen kill Tracy in a drive-by machine gun attack.
FAQ
On Her Majesty's Secret Service was published April 1, 1963 after two months of work one year prior under the working title The Belles of Hell. The novel is one of the fastest-selling Bond books in the series with first and second printings selling out in a little less than one month—about 60,000 copies in the U.K. alone. In addition, Fleming's publisher Jonathan Cape released a special edition of about 250 copies which were numbered and signed by Fleming himself. The novel was just as well received in the United States staying atop The New York Times Best Seller's List for more than six months.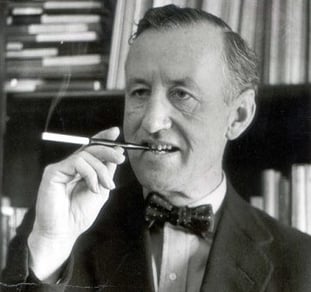 Much of the novel's positive reception stemmed from Fleming's choice to show a softer, more emotional side of his main character. Bond's attraction to Tracy as more than merely a sex symbol and his marriage proposal offered readers a glimpse at a new side of Fleming's Bond; one rarely seen in previous novels. Readers and critics also praised Fleming's use of pacing and set-up during the action sequences, many of which have been cited as some of the most accomplished pieces of prose in Fleming's body of work.
While the novel was an instant success both in England and abroad, the film adaptation of the novel with actor George Lazenby in the title role was one of the most unsuccessful in the film franchise upon its release—much of that due to flaws in Lazenby's performance. However, critics and viewers have come to appreciate the film version more since it's release in 1969. In fact, the film adaptation is often cited today as one of the film franchise's most interesting and satisfying entries.
Field Notes
As with several previous Bond novels, the cover was created by British artist and illustrator Richard Chopping in conjunction with Fleming. The idea was based on Fleming's vision and initial design. Chopping is perhaps best known for his work in creating the cover for Fleming's From Russia with Love with its trademark red heart and pistol. Many Bond scholars believe it to be the most affecting cover in the canon.
As with all previous first editions of Fleming's Bond novels, the title page of On Her Majesty's Secret Service should consist of the publisher and the title—the back page should not contain anything but the publication year. In addition, no references to editorial or critical reviews should be present on either the front or back title pages.
Of the 250 signed edition copies, it's unknown at this time exactly how many remain. It goes without saying those editions are extremely valuable and considered some of the most prized in the Bond canon. Copies in excellent condition with a well-preserved signature can fetch nearly $30,000 in auction settings or from rare book and manuscript dealers.
The Bond Dossier will return in You Only Live Twice...