For most American readers, references to South African literature conjure the names of the country's two Nobel Prize winners: Nadine Gordimer and J.M. Coetzee. While the essays and works of fiction by these Nobel laureates are enormously important for understanding the politics of and modes of resistance to apartheid in South Africa, we want to highlight the significance of another genre for you today. Born in 1932 in a remote region of South Africa to an Afrikaner father and English-speaking mother, Athol Fugard has become one of the more prominent names in South African theatre. He often co-wrote plays with Black South Africans during the heights of the apartheid regime, and the plays involved Black actors, as well. Given that co-authorship during apartheid meant that many of the Black South Africans who contributed equally to the plays could not be named as collaborators in print, it is perhaps more important than ever for us to acknowledge the collective work of Fugard's playwriting.
Early Work in South African Theatre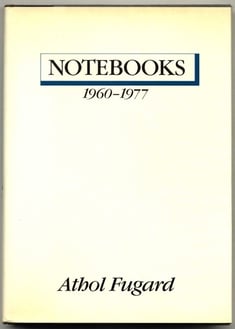 Fugard's work in South African theatre largely began in the mid-1950s after dropping out of the University of Cape Town and meeting the actress Sheila Meiring. Fugard and Meiring got married in 1956, moved to Johannesburg, and began writing and producing plays that critiqued the violent racism of the apartheid government. Fugard's first job in Johannesburg was as a clerk in the Native Commissioner's Court. This court adjudicated passbook violations. What's a passbook, and what's a passbook violation, you might ask? Passbooks were required forms of personal identification documentation that starkly limited the employment, residential, and spatial opportunities for Black South Africans. For Black South Africans, being caught without a passbook—even on the street in front of your home—could result in an arrest. It was in this courtroom, Fugard has suggested, that he was inspired to resist apartheid through theatre.
In an interview* in The Paris Review in 1989, Fugard described his experiences in the Native Commissioner's Court: "During my six months in that courtroom . . . I saw more suffering than I could cope with. I began to understand how my country functions." In his play Sizwe Bansi is Dead (1972), Fugard harshly condemns South Africa's unequal treatment of non-white persons within the country and denounces the alleged legality of the passbook system.
His first play, however, No-Good Friday (1958), placed Fugard and Zakes Mokae, a Black South African actor, onstage together. When the play was performed in Johannesburg, it was shown to a segregated white audience—segregated by law under apartheid—as it censured practices of segregation and institutional inequality in the country.
Legacy of Fugard's Plays in South Africa and Abroad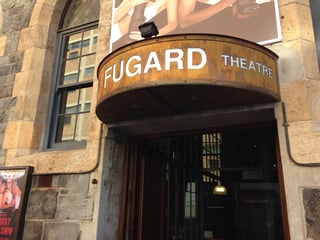 Fugard continued writing and producing plays despite the South African government's increasing crackdowns on anti-apartheid activists and resistance movements across the country. His plays have been performed in South Africa under the brutal National Party regime that instituted apartheid, as well as in other regions of the world, including on Broadway in the United States.
In an interview** with NPR, Fugard emphasized the political importance of his works. Even as they are performed after the end of apartheid in South Africa, they speak to the institutionalized racism of a recent past, and serve as a warning for the future. In other nations with long histories of racial segregation and brutality, the stage works can play a similar role. Indeed, the system of apartheid in South Africa is all-too-reminiscent of Jim Crow in America. As Fugard explained to NPR: "I think it is under the pressure of desperation that extraordinary things can happen in a human life. And if ever there was a country oversupplied with desperation, it was South Africa in that time."
Fugard's plays serve as significant reminders of "that time" he speaks of, but they also serve as a warning for the present and the future about the harms of racism and prejudice. We must continue to read Fugard's work and to see new productions of the plays when they show up in our nearby communities. If you can't get to a theatre anytime soon, we recommend picking up a copy of The Township Plays (1993), a collection of some of the most notable works set in and around Johannesburg.
*Read the Paris Review interview here. **Read the NPR interview here.