Writer Heinrich Böll was born in Cologne, Germany in 1917. His parents were devout Catholics and raised him to also passionately follow the faith, instilling in him a strong belief in pacifism. Not only did his faith guide his actions during Germany's Nazi regime and though Europe's post-war years, but these beliefs—which he often challenged and critiqued—also shaped his fiction, resulting in novels and short stories that renounced terrorism and the horrors of war while raising up the ordinary people of Germany. It is the personification of Böll's ideals that earned him the Nobel Prize in Literature and a reputation as the man responsible for a renaissance in German literature.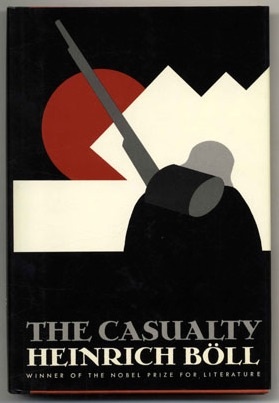 In spite of the pacifism of his family, the war did touch Heinrich Böll's life. He refused to join Hitler Youth as a child and as an adult was apprenticed to a bookseller. In 1942, he married Annemarie Cech who went on to collaborate with him creatively on numerous translations throughout his career. Shortly after, he was conscripted into the German army as a soldier during World War II. He was injured numerous times and became a prisoner of war.
After the war, he did not return to his apprenticeship, instead turning to his family business of cabinet making. This career did not stick either and, after a brief stint at a statistics bureau, Böll quit work all together to focus on making a living as a writer. But the move was not as big of a gamble as it initially seemed.
Böll's first novel, The Train Was on Time, was published in 1949. It focuses on a German soldier's experience on the Eastern front and with post-traumatic stress disorder. The novel cemented his status as one most important post-war writers in Germany and drew national attention. Böll was invited to participate in Group 47, a literary invitational hosted by writer Hans Werner Richter in which young writers were given the opportunity to have their works critiqued and promoted. In 1951, his short story, Die schwarzen Schafe (Black Sheep) was voted the best of the year by Group 47 and launched him toward immediate and continued success.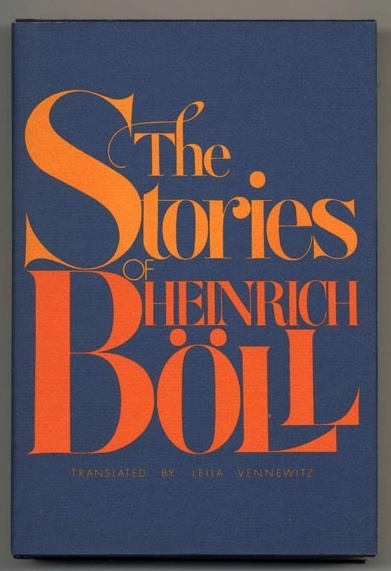 Indeed, a series of short stories followed after the success of his first book. His next novel, And where were you, Adam?, was published in 1951 and was also well received and resulted in Böll winning several prizes over the next few years, including the German Critics' Prize.
The following years saw the publication of numerous short stories, essay collections, the production of several award-winning radio plays, as well as some of his most famous novels, such as The Clown, Billiards at Half-Past Nine, and Group Portrait With Lady. Then in 1972 Böll was awarded one of the highest honors in the literary community: he was awarded the Nobel Prize in Literature for his portrayal of the human spirit and for uncompromising and intimate depictions of his unique place in the timeline in German history.
He continued to publish successful novels and short stories for the remainder of his life, including the immensely popular The Safety Net and The Lost Honour of Katharina Blum.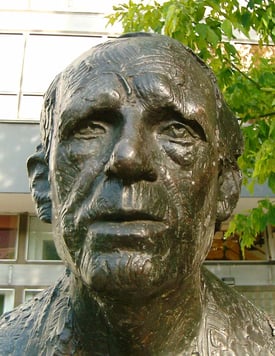 He was further honored with the Ossietzky Medal for his efforts on behalf of human rights during his stint as president of PEN International and was granted membership in the American Academy of Arts and Letters. He passed away in 1985 at the age of 67.
To preserve his memory and his important position in the canon of German literature, the Heinrich Böll Foundation was established in 1997. The group fights to further the political ideals often emphasized in Böll's work within such fields as climate change and LGBTQ and gender policies, as well as offering a wide range of scholarship opportunities. The Heinrich Böll Archive was set up in his hometown of Cologne and housed copies of his works as well as a variety of personal documents and letters, though tragically in 2009 the building collapsed and much of the collection was irreparably damaged.