This month we celebrate the birthday of writer, playwright, poet, critic, and painter, D.H. Lawrence. While today, Lawrence is acknowledged as a brilliant observer of human sexuality and modernity, in his time he was censored, banned, persecuted and scorned for his art. Let's take a look at this amazing writer who unfortunately did not live to see the impact his work would make on literature:
Early Life
D.H. Lawrence was born in Eastwood, Nottinghamshire, England in 1885. The fourth son of a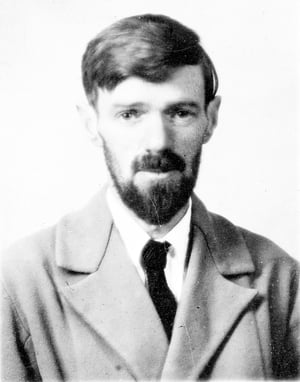 miner and a teacher, he grew up playing in what remained of the legendary Sherwood forest, a location which would go on to inform his later work. He received recognition for his writing at an early age and was granted a scholarship to study at Nottingham High School. He worked as a clerk, then a teacher, earning his teaching certificate from University College, Nottingham. It was around this time that he became more widely acknowledged for his skill at writing as his work began to find publishers. In 1908, he moved to London, which was the beginning of his writing career.
Writing
Once in London, Lawrence managed to gave his work seen by editor of The English Review. Following the success of a commissioned short story, the magazine became a frequent published of his work. Shortly after, he published his first novel, The White Peacock, which was set in the landscape of his youth and showcased his interest in the way industry disrupts the natural world, as well as the inner workings of marriage, both of which would continue to be common themes in Lawrence's work. While he is mostly known for his novels, which include Sons and Lovers, which was inspired again by his upbringing and the loss of his mother to cancer, and the controversial Lady Chatterley's Lover, Lawrence also write short stories and plays. Throughout the course of his career, he also wrote travel and books, translated works by other authors, engaged in prolific correspondence, and was a thoughtful and intelligent critic.
Marriage
In 1912, Lawrence met Frieda Weekley, the daughter of a German baron and the wife of his former modern language professor. The two fell in a love and shortly after, eloped to Germany. Their marriage was not easily achieved. While in Germany, tensions began to rise as the start of World War I drew closer, and he was arrested as a British spy. It took two years for Frieda's husband to agree to the divorce, and even then she was forced to give up her children as at the time, it was against the law for divorced women to have custody of their children. Lawrence wrote of their romance in a series of poems and many speculate his master work, Lady Chatterley's Lover, was inspired by her as well since the plot of the novel focuses on an aristocrat and her relationship with a working class man. The couple traveled the world extensively and all of his travel writing focused on places he visited with his wife.
Death
In 1925 during a trip to Mexico, Lawrence contracted malaria as well as tuberculosis. Though he managed to recover, his health was never the same. He was unable to travel extensively and was forced to spend time in sanitariums for his health. He eventually died from tuberculosis complications at a sanitarium in France. Eventually, his body was exhumed, cremated, and relocated to the New Mexico ranch where he'd lived with Frieda.
Legacy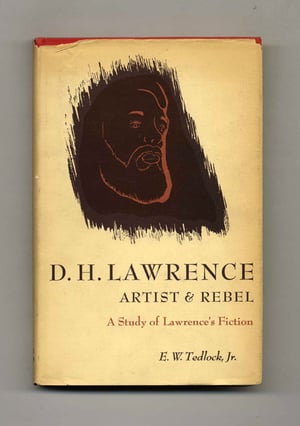 Throughout his life, Lawrence's writing and paintings were often the target of censorship and protest. He was widely considered to be either a hack, no better than a pornographer, or a writer who squandered his gifts on unworthy subjects. However, in the 1960's Penguin sought to reprint Lady Chatterley's Lover, which had previously been privately released in 1928 and was greatly censored in North America. While it was the subject of lengthy obscenity trials, Penguin ultimately won. The new Penguin edition was censored and banned in countries across the globe. In Australia, even a book detailing the obscenity trial was banned. But Lawrence's work was out and now more widely accessible than ever to a new generation. It was considered a crucial text of the sexual revolution. His ideas on love, sexuality, emotional health, and modernity were being discussed more than they ever had during his lifetime. While Lawrence was not alive to see it, his work was finally being recognized and appreciated. Since his death, critics, scholar, and biographers have written extensively about his life and work, how he persevered through setbacks and did not compromise his artistic vision. He was finally recognized, as his friend, writer E.M. Forster said in his obituary, as "the greatest imaginative novelist of our generation."