D. H. Lawrence, born September 11, 1885, is widely regarded as one of the most influential writers of the 20th century. He was a novelist, poet, and painter. Although he published a dozen novels and many short story collections, no single work brought him more fame or infamy than his book Lady Chatterley's Lover.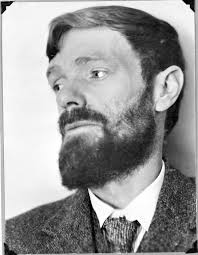 David Herbert Lawrence was born in the small mining town of Eastwood in Nottinghamshire, England. Lawrence was raised in a working class family; his father was a coal miner and his mother worked in a lace factory. Lydia Lawrence, his mother, was from a middle class family where she had been well-educated and a great lover of books. As a result of her upbringing, she instilled in her young son the same love of books and a desire to rise above his blue collar upbringing.
As a child, Lawrence did not fit in with the other boys of his town. He was often sick and very poor at sports. Additionally, unlike most of the boys, he had no desire to follow in his father's footsteps and become a miner. He was an excellent student, however, and won a scholarship to attend Nottingham High School. Even in this new setting, he had trouble making friends and was often ill and depressed. Upon graduation, he encountered a young woman named Jessie Chambers who encouraged him to begin writing. Consequently, he drafted his first novel, The White Peacock.
While earning his teaching certificate at the University College of Nottingham, he received positive feedback on his writing. He continued to work on his craft and composed the a draft of Sons and Lovers. Then, in the spring of 1912, Lawrence's life changed dramatically. During a visit with Professor Ernest Weekley, Lawrence fell hopelessly in love with Weekley's wife, Frieda.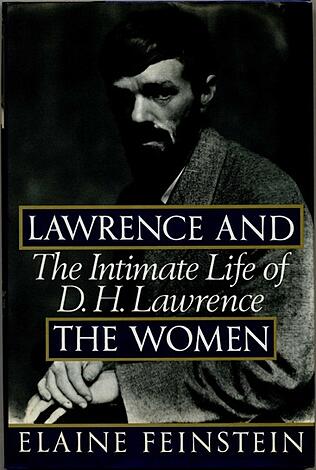 After the encounter, Lawrence immediately quit teaching, broke off his own engagement, redoubled his efforts as a writer, and tried convincing Frieda to leave her husband and children. Shortly thereafter, he had done just that. The pair began traveling in Europe, first Germany than Italy, finally returning to England to wed in July 1914. Throughout this time, he wrote at a furious pace, publishing his first play, The Daughter in Law, his first volume of poetry, Love Poems and Others, as well as his third novel, Sons and Lovers, now regarded as one of the greatest English novels of the 20th century.
Unfortunately, the tides soon began to turn for Lawrence. His fourth novel, The Rainbow, was condemned for its explicit content and banned. He and Frieda had a hard time finding a home because of her German heritage and his own infamy. Unable to leave the country after the outbreak of World War I, the couple spent years moving from one friend's apartment to another. Despite these troubles, Lawrence continued to write and publish – primarily works of poetry and short stories.
After the end of the war, the Lawrences began traveling again. In 1922, they left Europe and traveled east in an attempt to visit the United States. After traveling through Sri Lanka and Australia, they eventually settled in New Mexico. Lawrence continued to write while in America, but it was not until 1927 when he fell ill with tuberculosis after returning to Italy, that he penned his most famous and notorious book, Lady Chatterley's Lover. The novel explored the sexual relationship between a working class man and an aristocratic woman in graphic detail and was consequently banned in the United States until 1959, and in England until 1960.
After a long illness, Lawrence died at age 44 in Vence, France. Despite being characterized as a crude, pornographic author for the majority of his career, today Lawrence is regarded as a profoundly important writer who revolutionized attitudes towards female sexuality.