The friendship between writers Washington Irving and Charles Dickens began in 1840, after the publication of Dickens' The Old Curiosity Shop. Irving wrote a letter to Dickens complimenting him on the novel, and Dickens replied enthusiastically. The two continued to correspond until Dickens arrived in America in January 1842.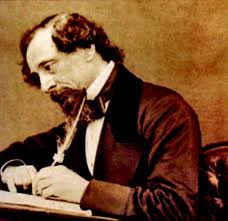 The two writers finally met in person when Dickens traveled to New York. At a party celebrating his visit, Dickens gave a speech in honor of his friend, Irving:
"There is in this city a gentleman who, at the reception of one of my books—I well remember it was The Old Curiosity Shop—wrote to me in England a letter so generous, so affectionate, and so manly, that if I had written the book under every circumstance of disappointment, of discouragement, and difficulty, instead of the reverse, I should have found in the receipt of that letter my best and most happy reward. I answered him, and he answered me, and so we kept shaking hands autographically, as if no ocean rolled between us. I came here to this city eager to see him, and [laying his hand on Irving's shoulder] here he sits! I need not tell you how happy and delighted I am to see him here tonight in this capacity."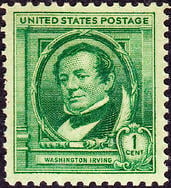 During the next three months, the two men met often and on the best of terms. Their time was cut short, however, by Irving's appointment as Minister to Spain. Before Irving's departure, they traveled to Washington together and said their goodbyes. "Irving was with me at Washington yesterday, and wept heartily at parting. He is a fine fellow," wrote Dickens of their last encounter. Afterwards, Dickens sent Irving one final letter: "Wherever you go, God bless you! What pleasure I have had in seeing and talking with you, I will not attempt to say. As long as I live, I shall never forget the privilege of my association with you."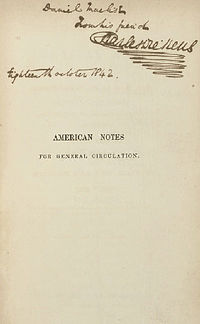 Bizarrely, that was the end of their correspondence; there is no record of any further communication between the two. Moreover, while stationed in Madrid, Irving described Dickens as, "outrageously vulgar—in dress, manners, and mind." The abrupt end to their friendship, and Irving's cutting remarks, may be explained by Dickens' publication of American Notes and Martin Chuzzlewit. Printed shortly after his trip to the United States, the two books describe America in scathing terms. Many American citizens, particularly those who had befriended Dickens during his travels, were incensed by his portrayal and felt personally betrayed.
Some scholars maintain that Dickens and Irving continued their correspondence after 1842 and that their letters were merely lost. Yet it seems more likely that Irving ended the friendship after Dickens' harsh treatment of his friends and country.