Every year, committees of experts and librarians gather to discuss the best books published for children that year. Out of that process, the Newbery and Caldecott Medals are awarded for excellence in writing and illustration, respectively. Every committee is different – sometimes there are clear favorites, sometimes not – but the very act of awarding the medals marks the books as favorites and collectibles for years to come. Whether you're searching for a special gift or hoping to learn more about the award, look no further than this list of the ten most engaging Newbery Medal winners.
1.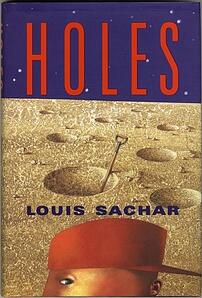 The Grey King (1976): The fourth volume in The Dark is Rising series, The Grey King follows Will on his quest to find a magical harp and awake the Sleepers for battle. The powerful Grey King stands in his way. Susan Cooper's series is still popular today, especially for middle and high school fantasy fans.
2. The View from Saturday (1997): Four sixth-graders are brought together to compete on an Academic Bowl team. Readers glimpse how their lives intersected before and watch as their unique friendship grows. Author E.L. Konigsburg is also known for her 1968 Newbery Medal book, From the Mixed Up Files of Mrs. Basil E. Frankweiler.
3. Holes (1999): Stanley Yelnats' adventurous summer at Camp Green Lake Juvenile Detention Centre is a laugh-out-loud tale of mystery and friendship. This Newbery award winner by Louis Sachar has been a kid favorite ever since it was published.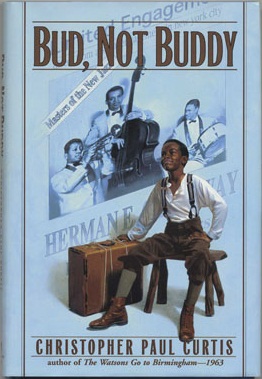 4. Bud Not Buddy (2000): Christopher Paul Curtis is well-known for filling his historical fiction with relatable and amusing characters, and Bud is no exception. He's on a search for his unknown father during the Great Depression and nothing can get in his way.
5. A Year Down Yonder (2001): A fifteen-year-old girl from Chicago is sent to live with her eccentric grandmother for a year, and their relationship grows with real care and humor. This book is actually preceded by A Long Way from Chicago, which was a 1999 Newbery Honor book.
6. A Single Shard (2002): Set in 12th Century Korea, author Linda Sue Park tells the story of a young boy in a village known for its pottery. The boy dreams of making his own pot someday, but the journey is not an easy one. As beautifully written as the art it features.
7. The Tale of Despereaux (2004): A small mouse, born in a castle, dreams of adventure and loving the princess. When a dastardly rat threatens to ruin the princess forever, Despereaux leaps into action. This charming story is perfect for reading aloud and is a favorite for both parents and children.
8.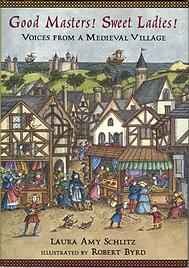 Good Masters! Sweet Ladies! (2007): It's not very often that the Newbery goes to a book of poetry. This illustrated volume will take you back to medieval England to hear from 22 different characters as they go about their lives. Inspired by the Munich-Nuremberg manuscript (c.1270).
9. The Graveyard Book (2009): Even if it's slightly more suited to Halloween reading than Christmas, Neil Gaiman's novel about a boy raised by ghosts is entrancing and captivating. Filled with magic, adventure, and real danger, this book is just right for older middle school readers.
10. Flora and Ulysses (2014): Flora Belle Buckman loves comics and superheroes, so when she rescues a squirrel from a run-in with a vacuum cleaner, she's delighted to find that the squirrel, Ulysses, now has superpowers! Flora & Ulysses is half prose, half graphic novel, and 100% enjoyable.