Next up on our state-by-state tour of America is Kentucky. This southern state is most internationally known for being the headquarters of the Kentucky Fried Chicken restaurant chain, but within the United States, we know there's a lot more to it than that. Kentucky is right on the Mason Dixon line, marking the end of the north and the beginning of the south. Kentucky is bluegrass music and bourbon, the Kentucky Derby and college basketball, moonshine and coal mining, and so much more. It's both rural and metropolitan. Eastern Kentucky is home to part of the Appalachian Mountains while further north west is Louisville, one of the most important cities in the area. Kentucky is a beautiful place to live and a wonderful place to visit. Today, we continue our Top Books by State series by looking at some of the contradictions found within the Bluegrass State:
The Bean Trees by Barbara Kingsolver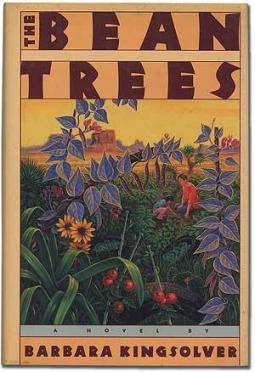 Barbara Kingsolver's first novel, The Bean Trees, tells the story of Taylor Greer, a woman eager to escape her life in poor, rural Kentucky, not wanting a life of poverty and motherhood to weigh her down like other women in her family. She heads west for adventure, but ends up taking an an orphan girl, Turtle, and finds herself, for the first time, considering the importance of stability and family. While much of the novel details her experiences heading west and the scenery she finds there, Taylor also reflects on her childhood in Kentucky:
I loved fishing those old mud-bottomed ponds. Partly because she would be proud of whatever I dragged out, but also I just loved sitting still. You could smell leaves rotting into the cool mud and watch the Jesus bugs walk on the water, their four little feet making dents in the surface but never falling through. And sometimes you'd see the big ones, the ones nobody was ever going to hook, slipping away under the water like dark-brown dreams.
Beloved by Toni Morrison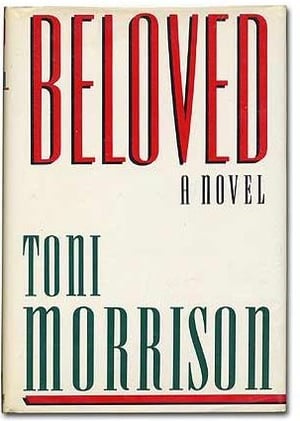 Kentucky's darker history is unflinchingly depicted in Beloved, the award-winning novel by Toni Morrison. In this classic novel, Sethe escapes slavery at Sweet Home, a plantation in Kentucky, to build a free life for herself in Ohio. She is figuratively haunted by her past as a slave and perhaps literally haunted by the ghost of her daughter, who she killed to save from being forced back into slavery. The following passage describes a character's struggle with reconciling the beauty of the land with the horrors that took place there:
And in all those escapes he could not help being astonished by the beauty of this land that was not his. He his in its breast, fingered its earth for food, clung to its banks to lap water and tried not to love it. On nights when the sky was personal, weak with the weight of its own stars, he made himself not love it. Its graveyards and its low-lying rivers. Or just a house - solitary under a chinaberry tree; maybe a mule tethered and the light hitting its hide just so. Anything could stir him and he tried hard not to love it.
The Patron Saint of Liars by Ann Patchett
The Patron Saint of Liars by Ann Patchett follows the story of pregnant Rose who doesn't want to be a mother so she leaves her husband in California and goes to live at a home for unwed mothers in Habit, Kentucky. Though St. Elizabeth's isn't a permanent residence, Rose ends up making a life there for herself and the daughter she decides to keep, finding a peace and happiness unavailable to her in California. The following quotes describe how Kentucky at first meant nothing to her except the possibility of escape but transforms into a place where much more is possible:
Kentucky, a state whose capital I did not know. I had never wondered about Kentucky, never imagined it as a girl the way I had New York or Houston or Paris. No one I knew had ever been to Kentucky, or was planning on going, and so I thought it would be the last place anyone would look for me.
And
There are rivers, hundreds of them, running underground all the time, and because of this a man can say he is walking on water
Stay tuned! Next month, we'll take a look at some of the amazing books that come from the great state of Louisiana!