Today we complete the final leg of our literary road trip across America. Together we have examined books that take place all across the US, from West Coat to East Coast, north to south, across mountains, plains, swamps, farmlands, islands, rivers, and lakes. We've talked about books set in small towns and big cities, books written for children and books written for adults, fiction, nonfiction, and poetry. Now we have come to our final state: Wyoming. This western state is known for its vast and beautiful landscape, as a place for ranches, cowboys, and Yellowstone Park. The books we're taking a closer look at today all make reference to the enduring spirit of the West that Wyoming is best known for. Join us as we take a look at some of the best books set in Wyoming in the 50th and final entry in our Top Books by State series:
Close Range: Wyoming Stories by Annie Proulx
Annie Proulx's short story collection, Close Range: Wyoming Stories collects eleven stories set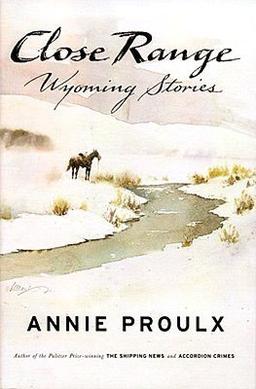 in rural Wyoming. It is best known for it's novella, Brokeback Mountain, which is the inspiration for the hit movie. The collection was nominated for the Pulitzer Prize. The following passages describe the beautiful landscape of Wyoming's ranches and remote areas:
There's a feeling you get driving down to Casper at night from the north, and not only there, other places where you come through hours of darkness unrelieved by any lights except the crawling wink of some faraway ranch truck. You come down a grade and all at once the shining town lies below you, slung out like all western towns, and with the curved bulk of mountain behind it. The lights trail away to the east in a brief and stubby cluster of yellow that butts hard up against the dark. And if you've ever been to the lonely coast you've seen how the shore rock drops off into the black water and how the light on the point is final. Beyond are the old rollers coming on for millions of years. It is like that here at night but instead of the rollers it's the wind. But the water was here once. You think about the sea that covered this place hundreds of millions of years ago, the slow evaporation, mud turned to stone. There's nothing calm in those thoughts. It isn't finished, it can still tear apart. Nothing is finished. You take your chances.
And:
You stand there, braced. Cloud shadows race over the buff rock stacks as a projected film, casting a queasy, mottled ground rash. The air hisses and it is no local breeze but the great harsh sweep of wind from the turning of the earth. The wild country--indigo jags of mountain, grassy plain everlasting, tumbled stones like fallen cities, the flaring roll of sky--provokes a spiritual shudder. It is like a deep note that cannot be heard but is felt, it is like a claw in the gut...
...Other cultures have camped here a while and disappeared. Only earth and sky matter. Only the endlessly repeated flood of morning light. You begin to see that God does not owe us much beyond that.
My Friend Flicka by Mary O'Hara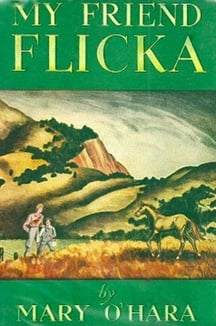 My Friend Flicka is Mary O'Hara's first entry into her classic trilogy, published in 1941. This book which tells the story of the son of a rancher and his beloved horse had been adapted into numerous films and television shows This timeless children's novel showcases life on the ranch and all of the difficulties and rewards that come with raising horses:
Everything was delicious- outside and inside him. Nothing to dread anymore- no doors closed in his mind against thoughts and fears that made him sicken and tremble- it was all good, the sun, the water, Flicka, his father.
Shane by Jack Schaefer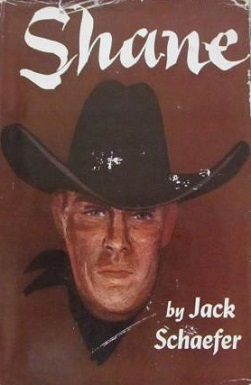 Jack Schaefer's classic Western novel Shane was published in 1949. The novel, set in the late 1800's, describes the struggle of homesteading out in the new territory of Wyoming. The novel focuses on mysterious gunslinger Shane, a dangerous man who nonetheless stands up for the lives and homestead of his employer. Originally published in installments in Argosy magazine, the novel was adapted into a hit film in 1953.
Father, of course, was special all to himself. There could never be anyone quite to match him. I wanted to be like him, just as he was. But first I wanted, as he had done, to ride the range, to have my own string of ponies and take part in an all-brand round-up and in a big cattle drive and dash into strange towns with just such a rollicking crew and with a season's pay jingling in my pockets.