The Pacific Northwest is one of the most beautiful locations in the United States. Lush evergreen forests, mountains, beaches, ocean views, rainy weather, and incredible cities are all hallmarks of the great state of Washington. Today, we focus in on two highly different books whose books highlight this verdant landscape, making the setting just as much of a character as the characters themselves. Join us today in our Top Books by State series as we take a look at two books set in Washington:
Snow Falling on Cedars by David Guterson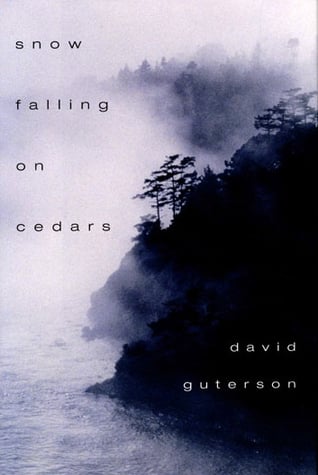 Set on San Piedro Island in Washington's Puget Sound, Snow Falling on Cedars by David Guterson is a tragic, atmospheric book that is brimming with beautiful descriptions of its isolated setting. The story follows a murder and flashes back to a love story thwarted by World War II and the horrors of Japanese internment camps. It won the PEN/Faulker Award for Fiction and was adapted into m Oscar-nominated feature film.
The world was incomprehensibly intricate, yet this forest made a simple sense in her heart that she felt nowhere else.
She wanted only her strawberry farm, the fragrance of the fields and the cedar trees, and to live simply in this place forever.
She had fallen into loving him long before she knew herself, though it occurred to her now that she might never know herself, that perhaps no one ever does, that such a thing might not be possible.
You should learn to say nothing that will cause you to regret it. You should not say what is not in your heart -- or what is only in your heart for a moment. But you know this -- silence is better.
And:
When she finally did leave, it was well past dusk, and she walked out of the woods and into the open with the intention of not looking back again. But after ten steps, she did so despite herself – it was too hard not to turn around. It was in her to say goodbye forever and tell him she would never see him again, to explain to him that she'd chosen to part because, in his arms, she felt unwhole. But she didn't say it, that they had been too young, that they had not seen clearly, that they had allowed the forest and the beach to sweep them up, that all of it had been delusion all along, that she had not been who she was. Instead, unblinking, she looked at him, unable to hurt him in the way demanded and in some undefined way, still loving what he was, his kindness, his seriousness, the goodness in his heart. He stood there, Ishmael, looking at her desperately, and that was the way she would remember him. Twelve years later, she would still see him this way, standing at the edge of the strawberry fields beneath the cover of the silent cedars, a handsome boy with one arm outstretched, beckoning her to return.
Twilight by Stephanie Meyer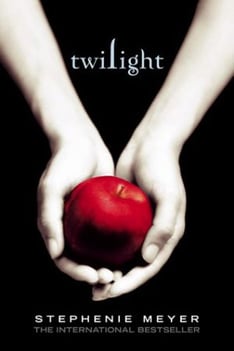 This may seem like a controversial book to include but hear me out. Stephanie Meyer's Twilight series has received much criticism over the years, especially after it became a phenomenon among teenage girls in the early 2000s and spawned a massively successful movie franchise. Whether or not sparkling teenage vampires are for you doesn't negate that this young adult series set in Forks, Washington, is likely the most successful book ever set there. Featuring rainy Washington weather, dense evergreen forests, and stony beaches, the landscape of this book represents some of the most beautiful aspects of rural Washington. The Twilight series made a tourist destination out of a small town in Washington.
The sun was hot on my skin, too bright as it bounced off the white concrete and blinded me. I felt dangerously exposed. More fiercely than I would have dreamed I was capable of, I wished for the green, protective forest of Forks . . . of home.
And:
In the Olympic Peninsula of northwest Washington State, a small town named Forks exists under a near-constant cover of clouds.
And:
Here in the trees, it was much easier to believe the absurdities that embarrassed me indoors. Nothing had changed in this forest for thousands of years, and all the myths and legends of a hundred different lands seemed much more likely in this green haze than they had in my clear-cut bedroom.
And:
Thick fog was all I could see out my window in the morning, and I could feel claustrophobia creeping up on me. You could never see the sky here; it was like a cage.
Stay tuned! We'll be looking at many more states and their books.