James Bond fans have reason to rejoice: the Fleming estate has authorized a new James Bond novel, slated for publication September 8, 2015. Set just two weeks after the conclusion of Goldfinger, the book brings back legendary character Pussy Galore. Moreover, the novel includes unpublished writing by Ian Fleming himself.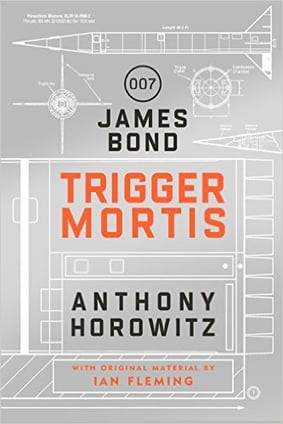 The book was penned by author Anthony Horowitz, famous for the Alex Rider series, two authorized Sherlock Holmes novels, and television series, Foyle's War. According to Horowitz, "My aim was to make this the most authentic James Bond novel anyone could have written."
There's good reason to think that he succeeded. According to Ian Fleming's niece, Lucy Fleming, "Anthony has written a James Bond book with a nail-biting adventure that could have come from Ian's own typewriter." She went on to say, "Each writer has their own style, but I think Anthony is closest to Ian's style."
Additionally, Horowitz has the benefit of Fleming's own writing: the novel will feature Fleming's unpublished short story "Murder on Wheels" which describes Bond's adventures at a high-stakes Formula One race. No other Bond writer has been able to incorporate original work by Fleming. Horowitz is also the first novelist to position his story within the original Fleming series. Trigger Mortis picks up at the conclusion of Fleming's novel, Goldfinger.
The novel features more than Bond and famed lesbian gangster, Pussy Galore. Horowitz also introduces a new Bond girl named Jeopardy Lane. Readers will meet Jai Seung Sin as well, a "sadistic, scheming Korean adversary hell-bent on vengeance."
The plot of Trigger Mortis centers on Bond in the midst of the Cold War: Bond's adventures involve the Soviet-American space race during an important rocket launch. Horowitz said, "It was always my intention to go back to the true Bond, which is to say, the Bond that Fleming created."
According to publisher Jon Wood, "Anthony has delivered a stunning novel: non-stop action, a deadly, deranged opponent, and not one but two fantastic Bond women. His genius is to brilliantly capture the essence of a Fleming original and give it a 21st century edge. James Bond fans, and Anthony Horowitz fans, will absolutely love Trigger Mortis."