For many people, Valentine's Day is a holiday filled with roses, romance, and affection. Giant teddy bears show up on people's doorsteps, flower delivery services are swamped, and getting a reservation for two at a nice restaurant is nearly impossible. However, for us singletons and cynics, Valentine's Day often causes more of a dull nausea in our stomachs than the sensation of little butterflies fluttering about. So if you, like me, take a Grinch-like approach to this fluffy pink holiday, I hope you find some solace reading about 10 of the worst couples in literature.
1. Lydia Bennett and Mr. Wickham from Jane Austen's Pride and Prejudice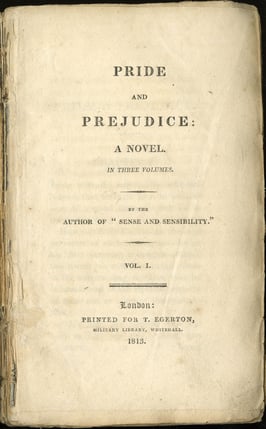 George Wickham is a liar and a cheat and Lydia is foolish and impulsive. The relationship drags the entire Bennett family through the mud and costs Mr. Darcy a pretty penny (even for a man who makes ten thousand a year) to ensure a wedding takes place. The only merit this ridiculous couple has is that their stupidity ultimately brings Elizabeth Bennet and Mr. Darcy closer together.
2. Edward Cullen and Bella Swan from Stephenie Meyer's Twilight
The following excerpt is from chapter nine in Stephenie Meyer's Twilight:
"About three things I was absolutely positive. First, Edward was a vampire. Second, there was a part of him-and I didn't know how potent that part might be-that thirsted for my blood. And third, I was unconditionally and irrevocably in love with him."
Listen up, ladies. If one of the three things you are "absolutely positive" about is that your boyfriend wants to drink your blood, it's time for you to go get a restraining order and some higher standards.
3. Gertrude and Claudius from William Shakespeare's Hamlet
Hamlet's mother married her late husband's brother who also happened to be his murderer. I rest my case.
4. Almost Every Single Couple in F. Scott Fitzgerald's The Great Gatsby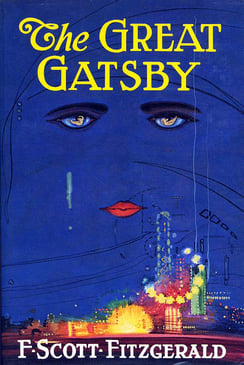 Perhaps drawing inspiration from his own dysfunctional relationship with Zelda, F. Scott Fitzgerald's fictional couples in The Great Gatsby are hardly the stuff of fairy tales. Whether it's Tom and Daisy, Tom and Myrtle, Myrtle and George, or Daisy and Jay, the lovers are riddled with selfishness, dishonesty, and carelessness. In my humble opinion, it is far better to be perpetually single than to involve yourself in unhealthy relationships that lead to alcohol abuse, infidelity, or vehicular manslaughter. In the words of Nick Carraway "they're a rotten crowd, you're worth the whole damn bunch put together."
5. Mr. Collins and Charlotte Lucas from Jane Austen's Pride and Prejudice
Perhaps the most cringe-worthy couple of them all is Mr. Collins and Charlotte Lucas. Mr. Collins proposed to Charlotte less than 24 hours after proposing to her dear friend Elizabeth, which I personally consider to be a pretty big red flag. When we later get a glimpse into their married life in Kent, we find that Charlotte prefers to spend most of her time alone in the parlor and her husband is usually off gallivanting with the only woman he truly loves—Lady Catherine De Bourgh.
6. Edward and Bertha Rochester from Charlotte Bronte's Jane Eyre
Marriage is complicated, and it takes a lot of hard work and commitment from both spouses. While there are many different schools of thought on what makes a marriage successful, I believe the secret to a long and healthy union can be summarized in two simple rules. Rule 1: Husbands, don't lock your wives in the attic. Rule 2: Wives, don't set your husbands' bedroom on fire. Following these guidelines will greatly improve your chances of having a Jane Eyre ending to your story rather than a Bertha Rochester one.
Where to begin with these two crazy teenagers? First of all, they knew each other for less than one full day when they got married. To put that in perspective, if they had lived in modern times, Romeo and Juliet wouldn't have known each other long enough to even watch a full Netflix series before their wedding. Second, they were terrible at communicating and had absolutely no problem-solving skills, which ultimately led to their pointless and untimely deaths. I've literally had leftover tacos that lasted longer than Romeo and Juliet.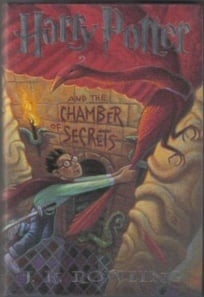 Because I'm not impressed with any couple that keeps a child in a cupboard under the stairs or says hurtful things like "there's no such thing as magic."
9. Count Olaf and Violet from Lemony Snicket's A Series of Unfortunate Events: The Bad Beginning
Remember when Count Olaf almost succeeded in tricking 14- year old Violet into marrying him (under the guise of a play) in order to obtain control of the Baudelaire fortune? Good. Now I can tell you about the three major issues I have with this (almost) union.
1. I don't believe 14-year-olds should be getting married, especially to old creepy men who also serve as their legal guardian.
2. People shouldn't be blackmailed or deceived into marriage.
3. It's rude to marry someone for their money.
10. Long Leg Lou and Short Leg Sue from Shel Silverstein's Where the Sidewalk Ends
Here is the poem, if you are not familiar:
Long-Leg Lou and Short-Leg Sue
Went for a walk down the avenue,
Laughin' and jokin' like good friends do,
Long-Leg Lou and Short-Leg Sue.

Says Long-Leg Lou to Short-Leg Sue,
"Can't you walk faster than you do?
It really drives me out of my mind
That I'm always in front, and you're always behind."

Says Short-Leg Sue to Long-Leg Lou,
"I walk as fast as I'm meant to do."
"Then I'll go walkin' with someone new,"
Says Long-Leg Lou to Short-Leg Sue.

Now Long-Leg Lou, he walks alone,
Looking for someone with legs like his own,
And sometimes he thinks of those warm afternoons
Back when he went walkin' with Short-Leg Sue.

And Short-Leg Sue strolls down the street
Hand in hand with Slow-Foot Pete,
And they take small steps and they do just fine,
And no one's in front and no one's behind.
Long-Leg Lou and Short-Leg Sue were terrible together. Lou lacked the patience and compassion to accept Sue for who she is, and refused to acknowledge her perspective as a short-legged person. I am proud of Sue for having the strength to stay true to herself and leaving Lou, or she might never have found her happy ending with Slow-Foot Pete.
So congratulations, singletons and cynics! You are far better off this Valentine's Day than many of our literary companions. May you enjoy the quiet company of your superior rationality today, and take full advantage of the discount chocolate boxes tomorrow.