Thomas Wolfe lived a very brief life. He was born in 1900 and lived only until 1938, dying of tuberculosis in his family's stately home in Asheville, North Carolina. Although Wolfe was only 37 years old at the time of his death, he produced some of the greatest American modernist novels, including Look Homeward, Angel: A Story of the Buried Life (1929). In that novel, Thomas Wolfe celebrated his "Old Kentucky Home"—the house in Asheville where he was raised. If you're interested in learning more about the writer, we recommend taking a trip to Asheville and touring the Wolfe family home. But before you go, don't forget to read (or re-read, as the case may be) Look Homeward, Angel so that you can be sure to recognize the house that Wolfe painstakingly depicted in his novel.
Thomas Wolfe's Early Years in Asheville, NC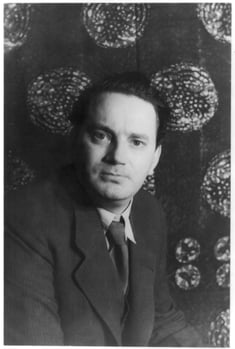 In October of 1900, Thomas Wolfe was born and became the youngest of eight children in the Wolfe family. Initially, he lived with his parents and siblings in a small, five-room house in Asheville where, as the Thomas Wolfe Memorial website* explains, he experienced "roaring fires and sumptuous meals" that he would come to write about in his later fiction. In 1906, the Wolfe family purchased the Old Kentucky Home, a boarding house that was only two blocks away from the first house. Initially, Julia Elizabeth Westall, Thomas Wolfe's mother, purchased the Old Kentucky Home to run it as a business. She was actually the first to move into the house with a very young Thomas, while she dealt with the day-to-day requirements of running a boarding house.
By 1916, Julia had decided to add an addition to the Old Kentucky Home. In Look Homeward, Angel, Wolfe describes his mother's renovation of the boardinghouse and his olfactory memories of the space: "The construction was after her own plans, and of the cheapest material: it never lost the smell of raw wood, cheap varnish, and flimsy rough plastering, but she had added eight or ten rooms at a cost of only $3,000."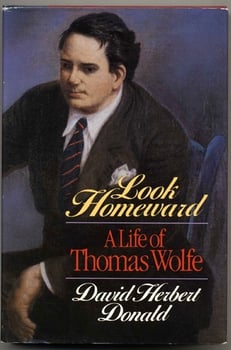 Yet pleasant memories of nostalgia were not all that remained for Wolfe in the Old Kentucky Home. In 1918, his brother, Benjamin Harrison (Ben), contracted pneumonia during the influenza epidemic of that year. He died in one of the upstairs bedrooms of the Old Kentucky Home—a tragic event that Wolfe never was able to shake entirely. A fictionalized account of his brother's death is depicted in Look Homeward, Angel: " . . . to Ben dead was given more care, more time, more money than had ever been given to Ben living . . . . [T]he bright and stricken thing in the boy twisted about in horror, looking for escape from the house of death. No More! No More! You are alone. You are lost."
Touring the Old Kentucky Home
The Old Kentucky Home is located at 48 Spruce Street in Asheville, where it still stands today and is open to visitors. It has been renamed as the Thomas Wolfe Memorial and is now maintained by the Thomas Wolfe Memorial State Historic Site and the Community Foundation of Western North Carolina.
The Memorial foundation explains that the house is largely unchanged from the period in which Wolfe lived within it: "Since 1916, except for an occasional change in color, the appearance of the house has changed little." Over the years, the home has shifted from a "dirty yellow" to a "cream with chocolate trim." In the 1950s, the house was painted white. For visitors today, it has been returned to the "dirty yellow" color—a phrase that Wolfe used to describe the home.
If you get the chance to visit, tours are offered to guests every half hour from Tuesday through Thursday. Visitors can also pick up a "walking guide" that provides information about Wolfe's former haunts around town as well as several locations depicted in Look Homeward, Angel. We highly recommend stopping at the Old Kentucky Home if you happen to find yourself in Asheville or anywhere nearby.
*Access the full website here.