Walter Dean Myers wrote over one hundred books for children and young adult readers. The author dedicated his life to writing books that accurately portrayed life in an urban environment, creating realistic portrayals of African American youths in stories that appeal to children of all races and backgrounds.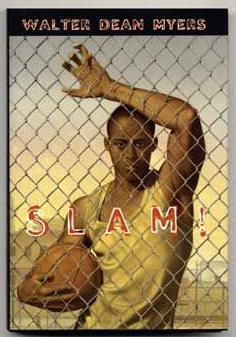 Myers was raised with a love of reading by his foster mother, Florence Dean, an English teacher who was also the first wife of his father. Though he did not do well in school, he loved books and considered them to be his greatest friends growing up. Myers suffered from a speech impediment and did not like to participate in classroom discussions. Instead, he expressed his feelings through writing poetry and short stories. One of his English teachers recognized in him a talent for writing. Knowing he intended to drop out of high school, she urged him to never forget his love of writing.
Myers did end up quitting school because of his struggles in the classroom and because of sense of discouragement regarding his family's financial inability to send him to college. But he remembered that teacher's advice while working as a construction worker after he completed his time in the army. He began writing again. Myers focused on stories for younger readers, in large part because they were the type of books that got him through the most difficult times in his life.
Myers book, Where Does a Day Go? won a contest sponsored by Parents Magazine and was published in 1968. It went on to win an award from the Council on Interracial Books for Children. In 1988, he published his most famous and controversial work, Fallen Angels. Focusing on a young man and his experience as a soldier in the Vietnam War, the book offers realistic and heartbreaking depictions of warfare and the toll it takes on the human spirit. The book was number sixteen on the list of the most challenged books of 1990-2000 released by the American Library Association. However, the book remains one of his most loved and is required reading in many schools precisely because of its realistic depictions of war.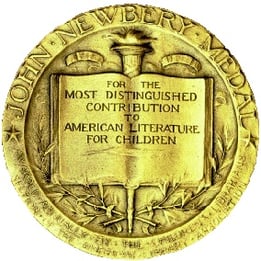 Myers was recognized numerous times during his career for his contributions to children's literature. In 1994, he received the Margaret Edwards Award for his young adult writing. He was the United States 2010 nominee for the Hans Christian Anderson Award, an annual prize for lifetime achievement, though he did not win. In 2012, he was appointed by the Library of Congress to serve as the National Ambassador for Young People's Literature. He won the Coretta Scott King Award five times and was nominated for a Newbery Medal twice. When the Newbery Medal was split in two to include a separate prize specifically for young adult novels, Myers won the inaugural Micheal L. Printz award in 1999 for his book Monster. He was a three-time finalist for the Young People's Literature Award for his novels Monster, Lockdown, and Autobiography of My Dead Brother. Myers died in 2014 at the age of seventy-six. Though he has passed, it's safe to say we need his books now as much as ever.