Like many great successes, Watership Down began as a sort of accident. Richard Adams was driving his family to a production of Twelfth Night when his daughter asked him to tell a story. Put on the spot, he began with a humble sentence: "Once upon a time there were two rabbits, called eh, let me see, Hazel and Fiver, and I'm going to tell you about some of their adventures." Soon enough, the invention of an entire world would follow.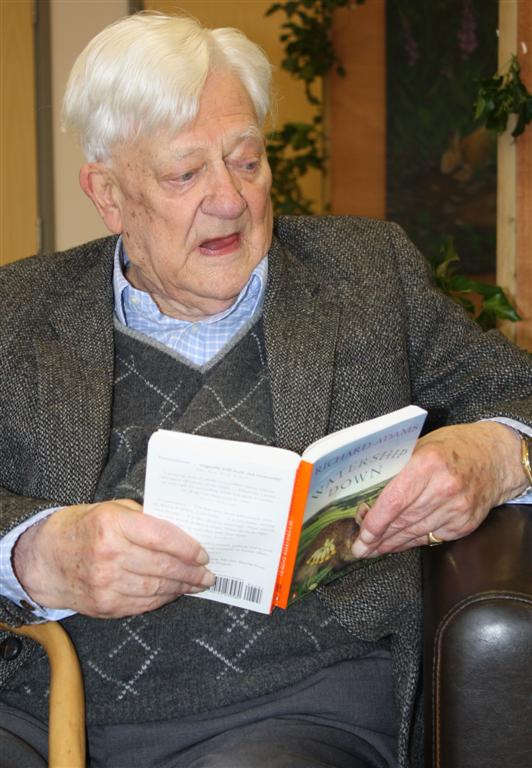 In March, the 96 (as of today) year-old author announced his latest project—The Egg-Box Dragon, a picture book for five year olds. Like Watership Down, the book's genesis comes from the tales he invented for his two daughters, Rosamund and Juliet, during bedtime and long car rides. He had been sitting on the idea for a while, incidentally. It had been a glimmer of a story for decades, ever since his now-adult daughter was assigned her own egg-box dragon project in elementary school.
"I became a writer because the demand was there," said Adams in an interview* earlier this year. Now into the middle of his tenth decade, the author still has trouble believing his success. His publishers, his fans, and most importantly, his daughters, have all been his fierce advocates, even when the author himself was bit more reserved.
Coming off a string of rejections (some sources report six, others as many as thirteen), Watership Down was published to a small and cautious run of 2,500 copies. In only a few years, the book would surpass the one million mark, with both a Carnegie and Guardian Children's Prize under its belt. To this day it remains one of the best-selling children's books of all time, impressing an indelible memory on its countless readers.
To be fair, calling Watership Down a "children's book" isn't entirely accurate. There's a sturdy tradition of parents finding the tale of anthropomorphic rabbits unsuitable for children. The book does get both dark and violent, as the world of animals comes close enough to our own. Adams himself argues that it is simply a book, and people of all ages are welcome to read it.
Still, nothing can separate Watership Down from its origins as a tale designed to capture the attention of children. "When you're little you don't distinguish between fiction and reality. And thank goodness for that,"said Adams.** "I can remember weeping when I was little at upsetting things that were read to me, but fortunately my mother and father were wise enough to keep going." Many adult readers will share his sentiments. It is often the case, anyway, that the tales told to us as children were often much darker than they seemed.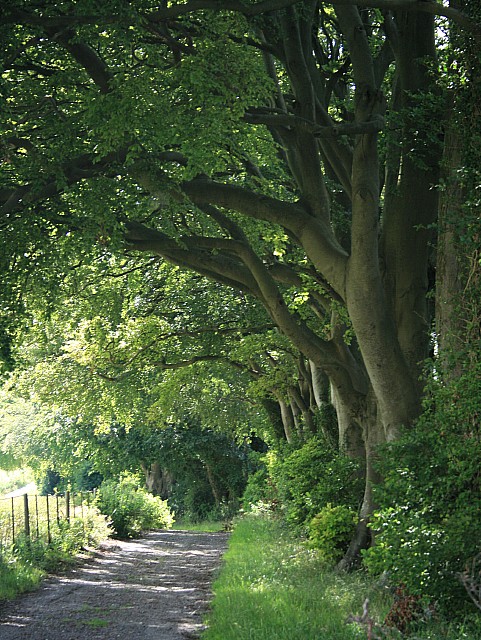 People have offered their interpretations of Watership Down since its release. What does this story of pastoral rodents have to tell us? Is it an allegory? A fable? An expression of the author's World War II trauma? We may never be satisfied. "It was just meant to be a story," said Adams of Watership, "and it remains that. It's not meant to be a parable. That's important, I think. Its power and strength comes from being a story told in the car."
Adams continued to write after his spectacular debut, although nothing matched his inaugural success. He wrote the novel Shardik about a hunter who finds a bear he thinks to be the reincarnation of God. A recent novel released in 2006 gave us Adams' shot at writing a story with a purely human subject (it chose as its focus an 18th Century slave). Animals, he finds, are his ideal muse. And Shardik actually remains his favorite of his books. It's urgent now as ever, he insists, and deals seriously with a most important issue—the abuse of children.
Richard Adams began his career somewhat late, at the age of 52. He has mused that he wished he began sooner. Yet with a book that's sold fifty million copies, and has touched the hearts of innumerable readers, there are only so many regrets to be had. It's been a good run, after all, for a tale that began in the car.