Along with the Caldecott, the Newbery Medal is the most prestigious children's book award in the United States. Created in 1921 and named after children's writer John Newbery, the award is given every year by the Association for Library Service for Children to a book that exemplifies excellence and is a worthwhile contribution to American children's literature. For some authors, the Newbery Medal is career changing, leading to countless interviews, inclusion in school curriculum and reading lists, and encouraging post-graduate study of the work at author. In 1970, the winner of this prestigious award was William H. Armstrong for his book Sounder.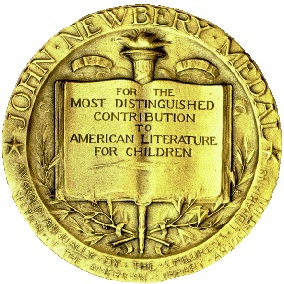 Armstrong was born in 1911 in Lexington, Virginia and was raised to love stories from a young age. His first and biggest influence was the Bible. Of course nobody was going to discourage a young boy from reading the Bible, so as a child his imagination was filled with all the blood and violence that can be found in the religious text, but also with the hope, love, and redemption the book promises. Something he learned to love about the stories in the Bible and something he incorporated into his Newbery- winning novel was the lack of specific details in terms of people. Nowhere were there descriptions of how these famous figures looked. So, he was able to put himself in those stories. In his mind, he could be the one slaying the giant Goliath.
He was also deeply inspired by the oral traditions of his family and by the people of his town, as well as Greek mythology. Sounder in particular was inspired by a minor character in Homer's The Odyssey. While Odysseus is gone for many years, his son Telemachus begins to lose faith while his wife Penelope always knows he will come home to her. But an often overlooked character in the story is Argos, Odysseus' loyal dog, who knows his master immediately even though he returns in disguise. The loyalty and love of this dog went into the creation of the eponymous dog Sounder.
Though Armstrong is best known for his work in children's literature, he did not start out writing it. After graduating from college and getting his post-graduate degree from Hampden-Sydney College and the University of Virginia respectively, Armstrong got a job teaching ancient history at Kent School in Connecticut. He was a well-loved but strict teacher (in fact winning the National School Bell Award of the National Association of School Administrators in 1963) and at the request of Kent's principal, penned a study guide to help students. This guide became his first book, published in 1956.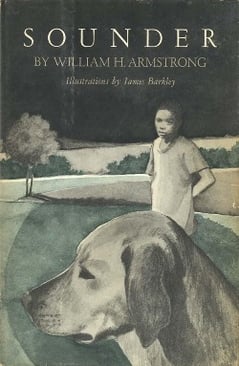 It wasn't until 1969 that he published what is widely considered his masterpiece, his seventh book, the Newbery Award winning Sounder. The book was widely praised by critics and many readers, though there was considerable backlash as well over the appropriation of a specifically black experience by a white writer. Sounder was adapted into a television movie in 1972. Armstrong continued to write prolifically after his masterpiece, publishing a total of seventeen books. Many were fictionalizations of the stories of Bible characters, calling back to his earliest inspiration, though he did continue to write educational books and even a sequel to Sounder. His alma mater, Hampden-Sydney College awarded him an honorary doctorate in 1986. He passed away in his home in 1999 at the age of 87.