Most novelists find satisfaction is housing their ideas exclusively in books. Novels often seem to be the perfect medium to flesh out a story based solely on words. For others, however, that's not enough, and another layer of art is required to tell their stories. Here are three writers who have used both novels and comics to let their imaginations run wild.
Joe Hill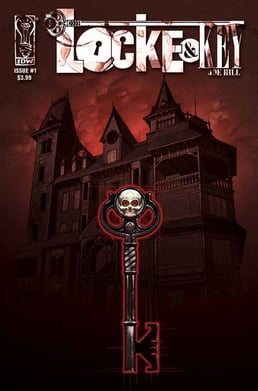 Since the late 2000s, Hill has put his mark on horror and fantasy with the release of titles like Heart-Shaped Box and NOS4A2. These and his other novels show a writer with an expansive imagination—one that finds joy in creating dark works. While his literary star was rising, Hill began publishing his first comic book series "Locke and Key". The series defined the writer artistically. First released in 2008, "Locke" tells the story of a family that moves into a mysterious mansion. The series quickly took off, but Hill's next prose project was not as easy an endeavor.
After the early success of Heart-Shaped Box, Hill sought to take his ambition to further heights with the novel The Surrealist's Glass. The story tells of a lens that when looked through reveals a person's secrets. The Surrealist's Glass has the flair of classic Hill, except it was never completed. Hill wrote four-hundred pages of story before throwing it away. Never to be published, the author admits his large would-be-novel was full of poor ideas. Hill kept writing and found that his botched creativity was actually the first spark towards his second success, Horns, one of the author's most popular novels.
Hill's imagination was further put on display in NOS4A2 (2013). The novel centers on a women's relationship with an alternate universe and the evils that lurk within. Hill didn't stop creating this chilling world after the release of NOS4A2. Instead, he used comics to once more satisfy his creative curiosity. The comic series "WRA1TH" expands and explains characters from the best-selling NOS4A2, proving that for this talented writer, no one medium can contain his artistic ambitions.
Neil Gaiman
Gaiman's storytelling prowess is well-demonstrated in both his novels and comic books. Novels such as American Gods, The Graveyard Book, and Neverwhere are examples of a rich and fearless imagination, commanded by a writer with a respect for the craft.
However, Gaiman first gained recognition as a writer through his comic book series "The Sandman". "Sandman" debuted in 1989 and tells the story of Dream, a character that is the embodiment of dreams, as he is wrongfully imprisoned and later released. Highly thematic and heavily detailed, the "serious" series brought new attention and readership to the medium. Heaps of awards soon arrived for Gaiman and the comic, including the World Fantasy Award and countless Eisner Awards, given to the best in comics each year.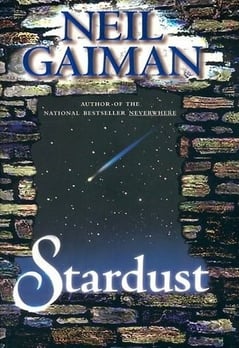 Highly imaginative concepts are a staple of Gaiman's writing, and the comic book form was a perfect match for his vision. Gaiman was attracted to the medium because it gave him an unlimited canvas. High concepts could be articulated and turned into story. Words and images could bond together to create a work completely unlike a novel.
One benefit of being a writer who jumps between mediums is that if an idea doesn't work in one form, you can use it for the other. This was the case for Gaiman and his novel Stardust. Conceived as a unique project that combined large-scale paintings with prose, Stardust was pitched as a serialized narrative. The project failed to attract any publishers. It was too big of a project to be considered a comic, and too full of illustrations to be taken up by a traditional publisher. Gaiman tucked the story away for himself and settled down to write it as a novel instead. The transition worked, and Gaiman drew countless readers into his story of love and fantasy.

Alan Moore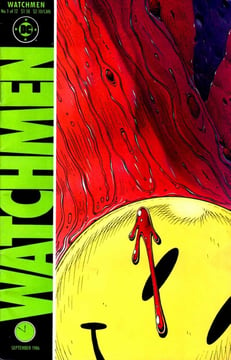 It's a wonder Alan Moore hasn't written more novels. The much-beloved writer of "Watchmen", "From Hell", and "Batman: The Killing Joke" is known for lifting comics into the realm of literature. Moore's stories are always dense with details, realistic characters, and social relevance. Moore's infusing of intelligence in his writing has garnered him a legendary reputation. To pick up a Moore comic book is to read a story that challenges the medium and the reader.

Moore's projects have not been without controversy. Sexual violence is portrayed in many of Moore's comics, and scenes in which women are sexually assaulted have been accused of occurring consequence-free and even welcomed by the victim. Moore has maintained that his inclusion of sexual violence is in part a reaction to the comic medium's historical repression of all things sexual. In the past, comics were not known to deal with social issues the way novels have, and therefore they were seen as juvenile and second-rate. Although Moore's writings have sparked conversation, his work is often credited with filling comics with the sort of relevant, adult issues that one finds in literature.
Moore's prose catalogue is not as stacked as his comic book shelf; however, what is available says plenty about the writer. A student of history, Moore's first novel Voice of the Fire envisions the land of Northampton, England from the BC era to the late 20th century. The book is similar to Moore's comics in that it contains elements such as the influence of history, distinctive dialogues, and changes in time.
Moore's next prose publication was the poem "The Mirror of Love", an historic overview of same-sex romance. The poem was a reaction to social conservatism of the late 20th century. Like many of Moore's comics, "The Mirror of Love" observes the history of social issues and their impact on people.
Moore's tendency to work on passion-projects is expressed in a quote given during the writing of his next novel, Jerusalem: "I embarked upon it purely because it was the book I wanted to write."