Throughout his extremely prolific career, Zane Grey wrote nearly 100 books—including over 50 Westerns—baseball stories, books on hunting, young adult books, autobiographies, books on fishing, and a handful of books set in Australia. Grey is widely acknowledged as one of the fathers of the Western genre. His seminal work, Riders of the Purple Sage, is considered the best example of what the Western genre has to offer: a sweeping plot and detailed descriptions of the character of both the people and landscape of the American frontier. In effect, Zane Grey created the vision of pop culture's American West.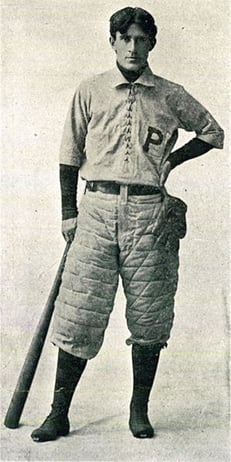 Zane Grey was born to Allie Zane and dentist Lewis M. Grey in 1872 in Zanesville, Ohio, a town founded by his great-grandfather who was a Civil War solider. Much of his childhood was spent fighting with other boys. This resulted in numerous harsh beatings from his father, a severe and ill-tempered man. Grey developed a strong interest in baseball and fishing. But, his father did not think they were worthwhile pursuits and urged his son to study and follow him into dentistry.
Grey found a surrogate father in Muddy Miser, a local fisherman who supported Grey's desire to live an unconventional life. Both of his parents disapproved of the friendship, believing that association with Miser would result in their son ending up in the poor house like the fisherman. However, Grey's love of fishing and the outdoors fueled his love of reading which he quenched through adventure stories and dime novels.
Grey wrote his first short story at the age of 15. His father found it and, disapproving of the hobby, ripped the story apart and beat him. He shifted his focus to both dentistry and baseball, attending the University of Pennsylvania on a baseball scholarship. By 1896, he was a practicing dentist in New York. He also began writing regularly after work, and chose the location of his practice to be close to publishers.
In 1905, he married Dolly Roth, and her sizable family inheritance allowed him to quit his work as a dentist and focus full time on his writing career. He sold an article about a fishing trip to Recreation magazine and went on to write Betty Zane, his first full length work. Unable to sell the novel, he self-published. After writing several more rejected novels, Zane decided to write his first Western, The Heritage of the Desert, in 1910. It was an instant success, and Zane became a household name.
The image of the American West in both literature and film is due in large part to Grey's artistic vision. His ideas on the West as a frontier populated by heroes and villains, noble Native Americans and beautiful women, cowboys and outlaws, were partially inspired by Owen Wister's The Virginian. Still, Grey expanded on and popularized the ideas further.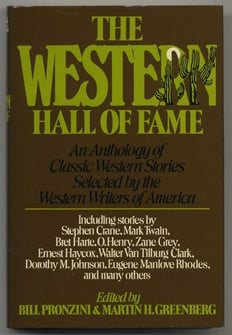 Though the West contains a variety of landscapes, Grey's West—and therefore the West of American myth and popular view—is centered in the climate of the sparse and rocky Colorado Plateau, where he set his novels and insisted many of their film adaptations take place. Grey's cowboys were good and moral, partaking in violence only when necessary, and as such, cowboys became American heroes.
Grey's characters became the standard, and other Western genre writers stuck closely to the image he created. He was also one of the first writers of his time to write sympathetically and thoughtfully about the Mormon faith and about Native Americans.
The idea of the "Wild West" as a frontier and area of exploration and adventure goes hand-in-hand with a particular image of American history. It's safe to say that the idyllic West created by Grey and popularized through his novels has become for many the symbol of the American spirit.