Ireland has a long literary history, which grows especially dense in the twentieth century. From W.B. Yeats to James Joyce to Seamus Heaney, there are many collectible Irish poets and writers. In addition, there are numerous novelists who have been published in Ireland and whose work relates to Ireland's history of colonialism that is shared, in many ways, by numerous countries around the globe. If you're traveling to Dublin, you should certainly look into the city's expansive literary past, but you should also be sure to visit the fantastic used and rare bookstores in the city. In terms of rare and antiquarian books, the International League of Antiquarian Booksellers (ILAB) lists two sellers in the city (four in the country total). In addition, there are a number of rare and used shops, as well as a thriving weekend book market.
Dublin's Antiquarian and Rare Shops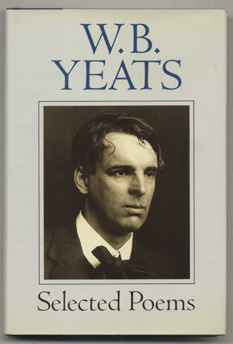 The two ILAB stores in Dublin have impressive collections of Irish literature. Stokes books is located in the George's Street Market Arcade, just south of the Temple Bar area. Inside the shop, there are glass cases filled with fascinating objects connected to Ireland's literary past. The most interesting item we noticed inside one of the front cases was a memorial card for Yeats, printed upon his death in 1939. The shop also has a number of bookcases full of finds waiting to be had outside the store but inside the arcade. It's best not to head over too early, however. The store typically opens just after 11:00 a.m. If you do visit the shop, you might be interested to know that the arcade exits onto Dame Street to the North. This street should be of interest to anyone who has read Joyce's Ulysses—the street plays a relatively prominent role in several of Leopold Bloom's episodes.
Ulysses Rare Books is the other ILAB member in Dublin. The store has been open in some form since 1969, and it is a family-run business. Upon approaching the storefront on Duke Street, we were thrilled to notice some rare works of 19th- and 20th-century Irish literature in the window, including some Joyce first editions. The sheer number of first editions and signed books inside the shop is astounding. As soon as you enter the store, you'll see a glass case filled with Yeats first editions. The Heaney poetry section is especially expansive, with dozens of signed books and items of ephemera. Behind the cash register, salient Joyce first editions are displayed on shelves behind glass. The bookstore also has much earlier works of interest dating back to the 16th century.
Other Used and Rare Books Around Dublin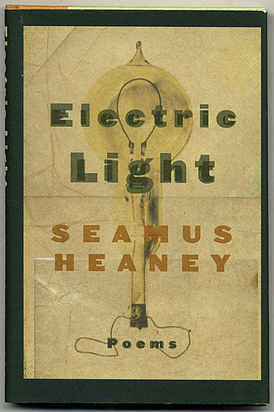 After you've spent a day (or two) inside the bookstores we mentioned above, why not check out some of the other shops selling used and rare books? Among our favorites is The Secret Book and Record Store, which is located on Wicklow Street (quite close to the George's Street arcade). Keep your eyes peeled for the sign above the door, otherwise you might miss the shop. Once you enter, you'll walk back through a short hallway to the store. We were particularly impressed with the collection of Irish art and literature magazines for sale.
If you're lucky, you also might find a rare treasure at Oxfam Books on Parliament Street. Although it's a better spot to search for used (as opposed to rare) books, the store is well-stocked and may have something you've been looking for. And finally, if you're in Dublin over the weekend, you can't miss the Temple Bar Book Market. Vendors set up stalls full of used books and ephemera every Saturday and Sunday.
If you'll be in Ireland anytime soon, be sure to seek out some new books in Dublin so you can add to your collection while you're in town. In the meantime, you might explore some Irish writers' works to get you even more excited about your upcoming travel.