One of the finest achievements an illustrator of children's books can receive is the illustrious and much-lauded Caldecott Medal. Established in 1938 by the American Library Association, the award is given out as a means to find and honor the greatest contributions to the field of American children's book illustration. The Caldecott Medal is given annually to "the most distinguished American picture book for children," whether that be for innovation in the field, incredible beauty, a unique sense of whimsy, or anything else that might cause the book to stand out to children. In 1948, this honor was given to Leonard Weisgard. Continuing our Caldecott Medal Winning Illustrator Series, let's explore the career of this talented and notable illustrator:
Who is Leonard Weisgard?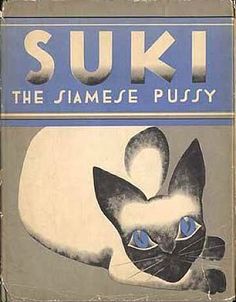 Leonard Weisgard was born in 1916 in Connecticut but spent much of his childhood in England. He eventually moved back to the U.S. but was disappointed by much of the illustration he found in children's books here, which were a far cry different from the avant garde French children's books he encountered while living in Europe.
Eventually, Weisgard went to study at the Pratt Institute to learn more about illustration, which had continued to hold his interested throughout the years. He worked for some time as a window display designer until he ventured into the field of book and magazine illustration.
He published his first book, Suki the Siamese Pussy, which he both wrote and illustrated, in 1937. In 1939, he undertook his first collaboration with Margaret Wise Brown, also known as Golden MacDonald: The Noisy Book. He was a frequent illustrator of her books until her death in the 1950s. In fact, it was his illustrations for one of her books that earned him the 1948 Caldecott medal for The Little Island. He continued to write and illustrate for both himself and other writers throughout his entire career. In total, he worked on over two hundred books. He died in 2000 at the age of 83 in his beloved adopted country of Denmark.
Examining Weisgard's Artistic Style
Besides being influenced by the French avant garde books of his childhood, Weisgard was greatly inspired by the clean lines and colors of mid-century modernism as well as the folk art of both America and Denmark. He often used a variety of methods for his illustrations, going beyond just paint or pen and incorporating other media like stencils, decoupage, and gouache in order to bring new life to the field.
Why else have you heard of Weisgard?
Beyond his own extensive bibliography, Weisgard illustrated numerous books by other authors, including a retelling of Cinderella, a revised version of Peter Rabbit by Beatrix Potter, Fairy Tales by Hans Christian Anderson, and an illustrated version of Mark Twain's Huckleberry Finn. He also contributed numerous titles and illustrations to the famed children's book series, Little Golden Books which began in 1942 and is still ongoing.
Weisgard's illustrations were often found in Good Housekeeping, Harper's Bazaar, and The New Yorker. Currently, Weisgard's work is having somewhat of a Renaissance, with numerous exhibitions happening in the United States and around the world. His art has been featured in several Alice in Wonderland exhibitions and retrospectives in recent years, and his alma mater, The Pratt Institute, hosted The Picture Book Re-Imagined, which featured his art. The Eric Carle Museum of Picture Book Art housed an exhibition centering on him as an artist titled Magician of the Modern: The Art of Leonard Weisgard. His art is also on permanent display as part of the collection at Oxford's Bodleian Library.
Collecting Weisgard
Suki the Siamese Pussy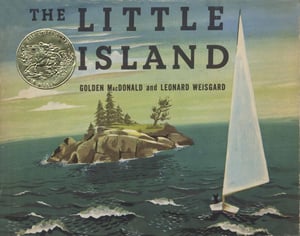 Published in 1938, Suki the Siamese Pussy was the very first book that Weisgard published and he is responsible for both the story and the charming illustrations. As his first ever publication, this book makes an excellent addition to any collection of Weisgard's work.
The Little Island
Margaret Wise Brown's The Little Island won the Caldecott Medal in 1948 and focuses on the story of a small cat picnicking on the island with his family. The book details the difference in seasons and how both the island and the kitten, though they are only a small part of the world, are an incredibly important part of life on the planet. Notable for its allusions to the work of John Donne and its stunning water color illustrations, this book is a must-have.
The Night Before Christmas
Weisgard's illustrations in The Night Before Christmas bring a particular mid-century beauty to the classic poem, A Visit From St. Nicholas by Clement Clark Moore. This book would be well at home of Weisgard fans as well as collectors of Christmas books or Caldecott Medal winners.